Marketing is one of the essential industries in the world. Almost every company in the world uses marketing to make their presence known in the world. It has become a crucial service for every growing company. This is the main reason it's a multi-trillion-dollar industry today. That's huge if you compare it to other industries out there. But that number makes sense when you consider that marketing has existed ever since private companies were established many hundred years ago. But now more than ever, it's critical to build marketing strategies that keep up with the ever-changing techniques and technologies that are available.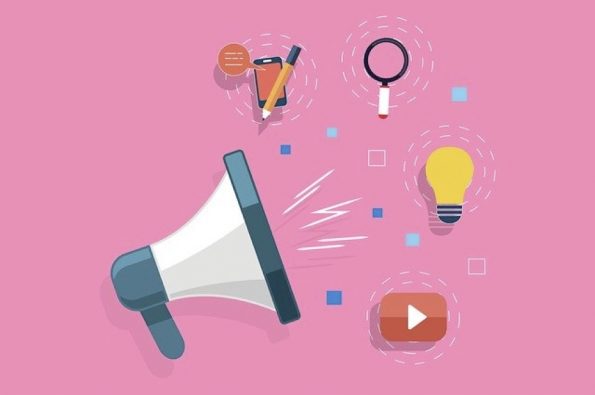 There are many ways companies market themselves nowadays. Sometimes they hire marketers to this for them. This can be an efficient and effective way to let their target audience know that their company exists. This can increase their consumer reach, which will eventually drive sales. However, hiring a marketing company can be quite costly. This could easily cost you thousands of dollars, maybe even millions. If you're only starting, you wouldn't need to spend this much on marketing strategies. There are creative ways you can market yourself out there, starting in your very own neighborhood.
Market Yourself In Your Neighborhood
When Colonel Sanders first started his company, he went from door-to-door selling his widely-acclaimed Kentucky fried chicken. This was his way to let people know about his product and a way to aggressively market his way into the restaurant industry. 
Colonel Sanders was an aggressive marketer. At some point, he got himself in trouble with a competitor when he started to make customized signage for his restaurant. Colonel Sanders knew the importance of advertising and marketing in the neighborhood, and you should, too.
You should start marketing your company in your very own neighborhood. Your community will be integral to your company's growth, and by making your presence known there, you can start developing a robust consumer-base. There are many simple ways you can market yourself in your neighborhood. You can rely on word of mouth or use customized street signs to let people know where your company is located. These signs can also tell consumers what kind of services your company is offering. Once you've started to market yourself in your neighborhood and have built a strong foundation there, it's time to expand your reach through guerrilla marketing.
Guerrilla Marketing
Guerrilla marketing is a type of unorthodox marketing campaign that relies on shock value. It's a creative way to make your presence known in a city or state without spending too much time or money on a marketing campaign. This is also an excellent way to expand your reach as a company. 
There are many elements in guerrilla marketing, but one of the main things you should consider is the message of your marketing campaign. You can have many possible messages with your campaign, but choose something that is in line with your vision and mission as a company. Look into your services and then into your target audience, and think of a message you can derive from that. Once you have your message, it's time to let people know.
Guerrilla marketing is at its best when you do it in a place with a lot of traffic. This can be boulevards or streets. It can even be done on the internet. Choose the right medium for your guerrilla marketing campaign, and you got yourself a campaign that consumers will discuss for years.
Personalization
Personalization is a new marketing strategy that is done by many big companies out there. But that doesn't mean you can do it with your start-up.
The most integral part of personalization in marketing is creating ads and messages that cater to each consumer you might have in your company. For instance, an email that tells people to buy discounted products or services from your company isn't getting as much attention as an email that tells people to buy a particular product or service they are looking for. This is because many consumers want to feel special. They want to think that you care for them.
Personalized advertisements can be powerful in almost any circumstance. By prioritizing your consumer's wants and needs in your advertisements, you stimulate their need to buy a particular service or product from your company. This lessens their room for doubt and pushes them to buy that specific need or want from your company.
These creative marketing strategies help your start-up company if you're looking to be cheap and efficient with your marketing. They are great ways to grow your company as well, as these marketing strategies can help drive sales and consumer engagement. So try them out right now!