Any new startup owner with employees has to eventually ask themselves a big question: should they ask their employees to clock in or out on a time clock?
Time Clock Apps – Pros and Cons
When you're running a startup, chances are you use a time clock so that employees can quickly, and sometimes remotely, clock in and out. It's much more flexible and easier to implement compared to a traditional time punch machine.
However, there are several pros and cons to asking your startup employees to use a time punch app. Let's break these down one by one.
Pro: Cost-Efficiency
One big advantage is that clocking in and out allows you to maximize cost efficiency. You won't accidentally pay your employees for time that did not produce value for your new enterprise. This allows you to stretch your budget even further and expand sooner rather than later.
Even better, many of the best GPS time tracking apps are cost-efficient and affordable, even for small businesses without big budgets. Therefore, you may be able to start implementing a new time clock app right away.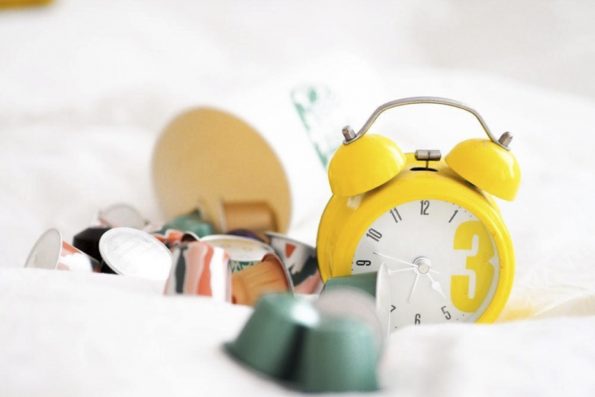 Con: Lack of Trust
However, the flip side to this is that many employees will feel that you don't trust them to be honest about their hours worked, particularly if you use a GPS time tracking app. No one likes to feel that they are being watched every hour of the day, so you'll need to gauge whether a time tracking app is a good idea, particularly for remote workers or employees that need to go off-site for work reasons.
Pro: More Productivity
Still, there's no denying that most employees are most productive when they know that they are on the clock and actively being paid for their work. It's easy to let things slide or slack off for a half-hour at first, then for an hour, then multiple hours when they technically haven't clocked in and committed to their working shift.
More productivity means more value for your company, which means better results overall. Startups that struggle with producing value initially can always benefit from greater productivity through their employees. Plus, you can identify which employees do the best and reward them.
Con: Data Analysis is Time Consuming
Even if you produce more goods or value, however, you may also need to spend extra time analyzing the data you gather from your employees' time punches. For example, you may want to determine whether you can cut hours in a certain area of your business or whether you need as many employees as you currently have.
But this also takes extra time, meaning you or someone else in your company will need to spend that time digging deep into the gathered data if you want it to be valuable in the long run.
Pro: Greater Team Performance
Overall, asking your employees to clock in and out can result in greater team performance. Everyone clocking in together can easily create a sense of camaraderie or team spirit, plus inspire employees to motivate one another to work instead of slack off.
Furthermore, it'll be much harder for a lazy employee to waste time while clocked in when they see their teammates working hard.
Summary
Overall, asking your employees to clock in and out is probably the best way to go. The benefits outweigh the potential downsides and you can always minimize those negatives through leadership or smart app decisions.