If you're like most business owners, you probably think of your website as little more than an online brochure. It's there to showcase your products and services, and maybe provide some basic information about who you are and what you do. But if that's all your website is doing, you're missing out on a huge opportunity. Your website can – and should – be so much more than that.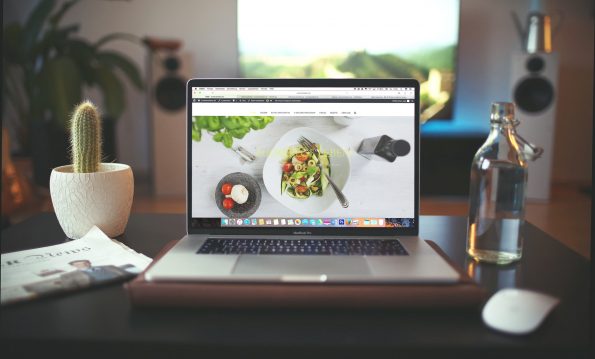 A good website can support your business in several ways. It can help you attract new customers, convert leads into sales, and keep existing customers coming back for more. But to make sure your website is doing all these things for you, it's important to follow some basic website design principles. In this article, we'll go over some of the most important ones.
Use The Right Hosting Plan
Your website needs to be hosted on a web server so people can access it online. When you're choosing a hosting plan, it's important to make sure you choose one that's right for your needs. For example, if you have a small website with only a few pages, you probably don't need a lot of storage space or bandwidth. However, if you have a larger website with lots of images and videos, you'll need a more robust hosting plan to accommodate all that content. 
If you are located in the UK, you may also consider shared hosting  UK plans. Some of the best options when it comes to web hosting UK will also offer you a free domain name, which is another way to save some money. In general, it's always best to choose a hosting plan that offers more storage space and bandwidth than you think you'll need. That way, you won't have to upgrade your plan later on down the road. 
Make Sure It's Mobile-Friendly
These days, more people are using their smartphones and tablets to access the internet than ever before. Mobile devices are now responsible for more than 50% of all web traffic. That means if your website isn't designed to be viewed on a mobile device, you're missing out on a huge chunk of your potential audience. 
To make sure your website is accessible to mobile users, you need to design it using responsive design principles. That means your website will automatically adjust to fit whatever screen size it's being viewed on, whether that's a desktop computer, a tablet, or a smartphone. 
Use High-Quality Images
The old saying that a picture is worth a thousand words is especially true when it comes to website design. The right image can convey a lot of information in just a few seconds, and it can make your website more visually appealing. 
However, it's important to use high-quality images that are relevant to your business. A random stock photo might look nice, but it's not going to do anything to help you attract new customers or convert leads into sales. This is especially important if you're selling products or services online. People want to see what they're buying, so make sure you use clear, high-quality photos of your products. 
Make It Easy to Contact You
If someone visits your website, it's because they're interested in what you have to say or what you're selling. So make it easy for them to get in touch with you if they have any questions or want to learn more. 
The best way to do this is to include a contact form on your website that people can fill out and submit. Make sure the form is easy to find, and that it doesn't require too much information from the person filling it out. You may also include your contact information, such as your email address or phone number, in a prominent location on your website. The easier you make it for someone to contact you, the more likely they are to do it. 
Optimize  Your Website for Search Engines
If you want people to find your website, you need to make sure it's optimized for search engines. That means using the right keywords throughout your website so people can find them when they're searching for something related to your business. 
There are a few different ways to do this. First, you can include keywords in your website's title and Meta tags. These are the pieces of code that tell search engines what your website is about. You can also use keywords throughout the actual content on your website. However, be careful not to overdo it. If you stuff too many keywords into your content, it will sound unnatural and turn people off from reading it. 
The easiest way to ensure your website is optimized for search engines is to hire a professional SEO company. They will be able to help you choose the right keywords and placement so your website comes up high in search engine results.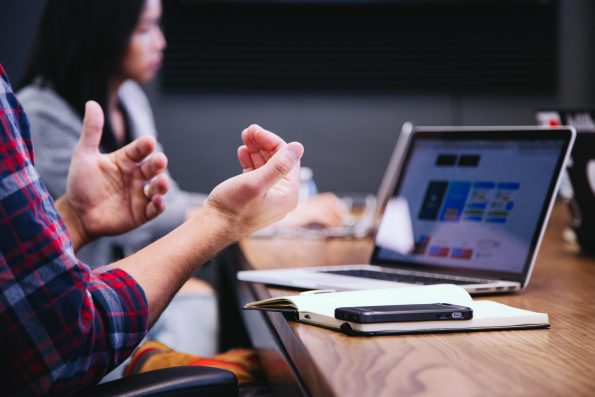 As you can see, there are a few important things to keep in mind when designing a website for your business. Remember to always keep your audience in mind throughout the process and make sure your website is easy to use and navigate and that it contains the information people are looking for. By following these basic website design principles and tips, you can create a website that will support your business goals and help you attract new customers, and keep the ones you already have.