A startup by nature is a small, agile company which is innovating to solve a problem. Start-ups are lean and designed to grow or scale up quickly. The challenge for small innovative companies is that they generally have a limited budget that needs to be allocated carefully. However, a low budget doesn't mean you have to sacrifice professionalism. Here are some simple ways to ensure that to ensure that your company looks adept and well-qualified in its early days: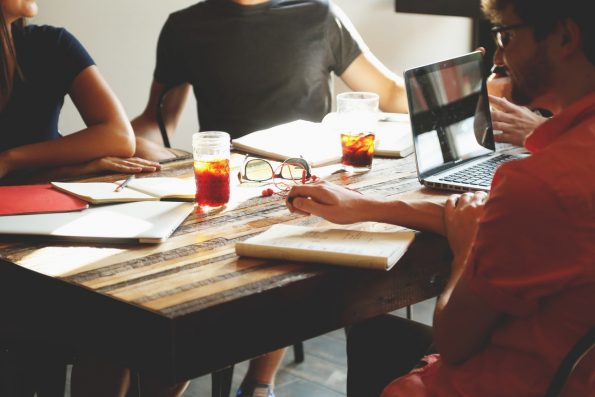 Rent A Serviced Office
Renting office space is generally the most substantial overhead. For a startup, expensive rent and inflexible, long-term contracts are not ideal. However, you can't pitch to potential partners or customers in your garage workspace. Your office reflects your professionalism too.
Instead, rent a serviced office for a fraction of the cost of a traditional office building. The furnishing, cleaning, and admin is all taken care of and included in one affordable monthly fee. So all you need to do is turn up and plug in.
Dress for Success
In business, image is everything. Unless you work at Facebook, where jeans and t-shirts are the standard attire, it's worth investing in a smart suit jacket and close-toed shoes that aren't sneakers. Your industry and the level of management that you're meeting with may dictate the dress code to a certain extent, but the general rule is, the more senior you are, the better you should dress. So, if you want to play with the bigwigs, look the part. People will subconsciously take you more seriously if you show up looking professional and clean-cut.
Invest in Your Website
The internet plays a vital role in people's lives when it comes to searching for businesses and conducting research. Unless you're an expert, it's worth outsourcing your web design to ensure that you end up with a polished result. Not only does a slick website contribute to a professional business image, investing in good site usability will provide an enjoyable experience for both new and potential customers. This helps create a positive brand association from the outset.
Good website usability includes reliable hosting so that people can access your site at any time, mobile responsiveness, a clear and consistent message, and intuitive design. Your content must also be useful and credible. Avoid spelling and grammatical errors and always list your research sources. Including testimonials and positive customer reviews can also boost your credibility.
Build Your Professional Network
There's something to be said for simply showing up. Attending industry networking events, making insightful comments on relevant LinkedIn articles, and taking the time to widen your network can go a long way toward establishing your professional credibility. It can also lead to new clients and countless opportunities so, network, network, network.
Step Up Your Email Game
For a small fee, you can move from a Gmail or Yahoo email address to one that incorporates your domain name. This will instantly elevate your business's image and professionalism. Take the time to create a professional email signature while you're at it. Your email signature should include your name, title, business name, website, business address, logo and links to your social media accounts.
Cultivating a professional business image will go a long way in ensuring that you're taken seriously within your industry. And, once you're a multi-billion dollar company, you can probably get away with switching back to jeans and sneakers like Mark Zuckerberg.