You need to establish good relations with your customers in order to generate more sales and social media is the best place to find and attract new audiences.
One of the biggest advantages that social media offers is you can reach a lot of audiences and increase your sales without spending a lot of money. All you need is to follow some growth hacks to make your brand a social superstar:
1- Identify Your Audience and Choose The Right Platform
It has been rightly said that, 'you can't market to anybody if you want to market to everybody'. Hence, 'you must market to somebody'.
It is important to identify your audience by creating a buyer persona. Ask yourself the below questions to create a perfect buyer persona:
What is the demographics of your audience?
What is their educational background?
What is their job title?
What is their monthly salary?
What are their buying habits?
Few examples of buyer persona are provided below: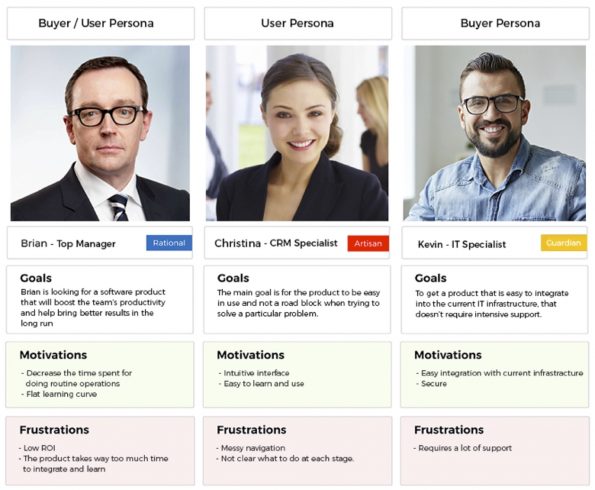 Once you have defined your buyer persona, it's time to choose the right platform where your audiences are present.
Here are some useful stats that will help you to choose the right platform:
79% of Twitter users are based outside US.
More women use Instagram than men.
30% of people discovered a product on Facebook and then purchased the product later on.
Teens are keener to view and engage with products shared on Instagram.
A larger percentage of Pinterest users are moms who have children under 5 years of age.
A little bit of research is needed to create buyer persona and choosing the right platform to engage with your audience. If you get this right, you will be on the right track to effectively raise your sales.
2- Leverage The Power of Social Selling Tools
Social selling tools lets you sell your products and services over your desired social media channels. This makes your task of selling easier on social media. Here are some of the top tools you must definitely use to increase your business presence on social media:
Shopify – A complete multi-channel ecommerce solution, Shopify lets you sell your products directly on 20+ social channels. Not just social, you have the power to sell natively on messaging apps and online communities. You can easily list your products on the world's largest marketplaces and social platforms and enable instant purchases through Facebook, Instagram, Pinterest, and more.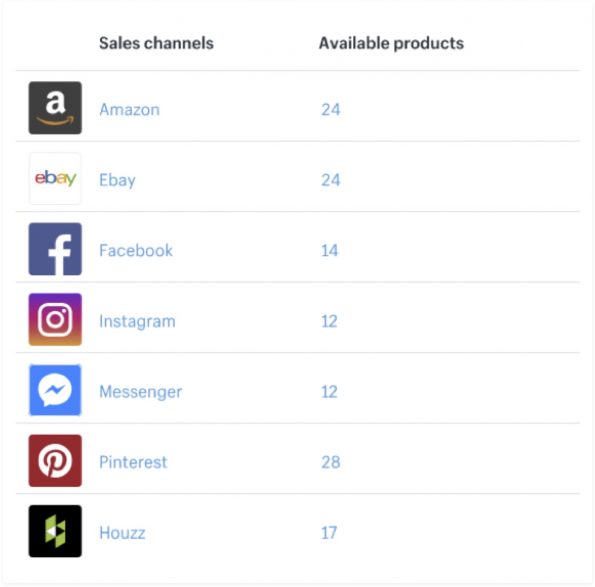 Quuu – It is the world's best platform to manage your content on each of the social channels. You can easily grow and manage your social accounts from one place. With content suggestions, you can share content pieces that provides value to your audience. With Quuu scheduler, you can schedule all your posts in advance and with evergreen content feature, you can reschedule your earlier posts for increased visibility.
LinkedIn Sales Navigator – If you still haven't used the power of LinkedIn to generate leads for you then it's time to do so. If you have your target audience present on LinkedIn then you must use the LinkedIn sales navigator to reach the right buyers and engage with them with a personal outreach.
Nimble – This platform lets you reach the right prospects over social media in a quick and easy manner. Nimble is a CRM that helps you build relationships. You can generate highly targeted contact lists using custom tags. With better audience insights, you can nurture your leads in a planned way and close more deals.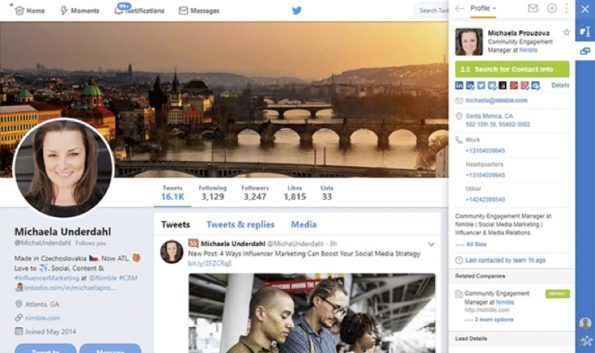 3- Use Facebook Live To Generate Good Sales
One of the best ways to reach your prospects on social media is by using Facebook live videos. All you need is high speed internet, webcam, good lighting, microphone and a software like Wirecast.
Facebook live is a great way to connect with your followers and create new ones along the way. In order to create effective live videos to generate more engagement and sales from your videos, follow the below tips:
Tell your followers prior to going online.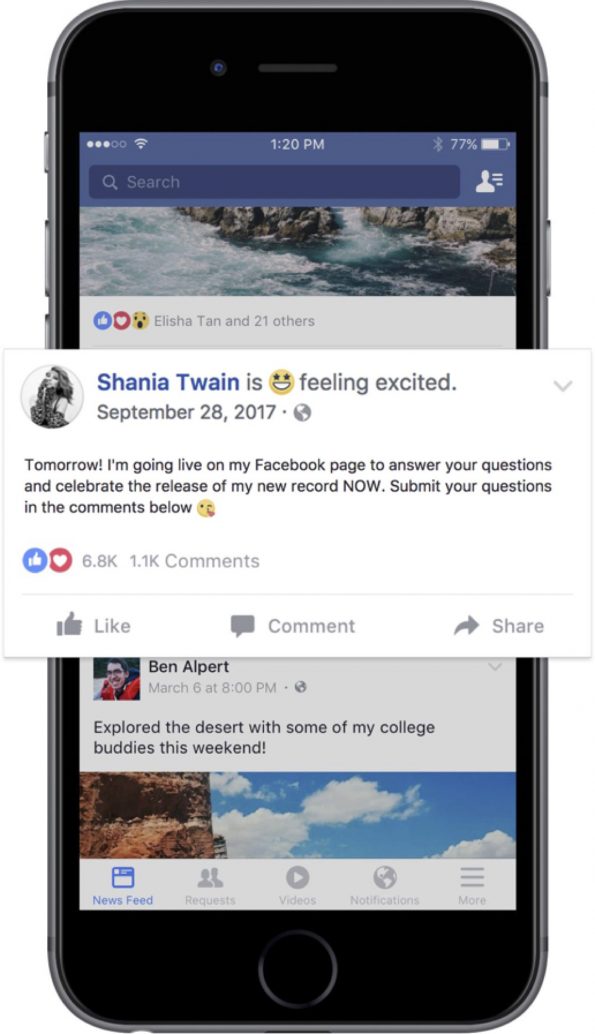 Always go live when you have a strong connection.
Prepare a catchy description of your video that will persuade your audience to watch the video.
Ask your viewers to subscribe to live notifications.
Respond to commenters in real time so that you can start the conversation.
4- Run Contests and Offers
Running contests and offers to engage audiences is not a new strategy. Businesses had been doing this since a long time. With the launch of social media, the older strategies have gotten a new touch.
You can earn tremendous brand exposure and real good conversions if you know the tricks to engage your audiences via super cool offers they can't refuse. Here are some tricks to get started:
Set your goals and KPIs before you plan to run a contest.
Define your budget and choose the prizes that you intend to give.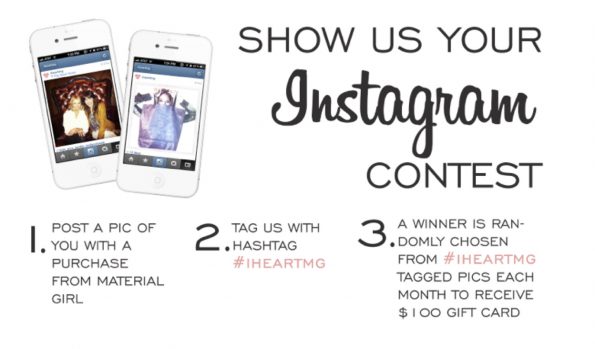 Choose your social network depending on your buyer persona.
Decide on the type of contest you wish to run like photo contest, video contest, gated content, sweepstakes, caption contest etc.
Decide the length of the contest and follow the rules that social platforms suggests for running contests on their platform.
Start promoting your contest by sponsored native advertising.
Track your KPIs and optimize your campaigns for more conversions.
5- Create Viral Videos on YouTube
YouTube is the second largest search engine of this world. It presents enormous opportunities to increase your brand exposure and generate more conversions. The key lies in making your videos go viral. Here are some clever ways to do that:
Develop a catchy title that attracts the viewer.
Use all the important tags to help YouTube ranking algorithm to understand your video.
Include a CTA at the end of the video.
Use storytelling to engage your audiences. Your brand must fit into a great concept that people will admire and share.
Cut the clutter and keep the videos short and simple. An ideal video should be around 20-25 seconds long.
Use the LF8 factors to produce a shocking and appealing video.
Conclusion
Always remember to create the right content at the right point of time and use the right tools to make your task easier. Follow the growth hacks mentioned in this article and watch your sales grow.
If you know about any special hack that you have used recently to grow your sales on social media then share with me in the comments below.