It is often said that some entrepreneurs strike it lucky. Others work their backsides off to make sure that they are a success. Whatever the route that is taken, there are some essential ingredients that are needed to launch a successful business? Of course, if you don't want to work hard you can leave it to fate. You never know, your business may just work. But, if you don't want to leave success to chance, you need to add some critical success factors to your enterprise.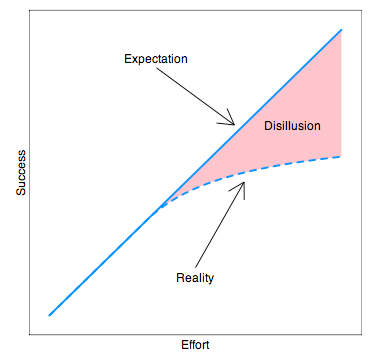 Good Marketing is the Key
Let's face it; if you don't market your product or business, you are not going to be successful. Marketing is the cornerstone of every successful business. But, even more important than that, you need to have good marketing. Consider your marketing strategies. Do you have PPC, SEO and social media pages? Are you honing your offline marketing materials too? You can seek out large format printing in Boston to help you achieve this. Good marketing goes beyond Facebook. You need to get inside the head of your demographic. Once you have done this, the rest will be easy. What's more, you will maximise profits.
Drive, Passion and Determination
Determination is the key to any successful business. If you only want to work 4 hours per day and you don't want to network with like-minded people, you will have a semi-successful business. But, if you want a kick ass business that people are envious of, it's time to put in the hard work. Okay, you need to find the right work-life balance. But, if you want to be a success, it's time to work hard. Put in the hours. Spend time with the right people. Make sure that you are an expert on your field.
Analyse Your Competition (In Other Words, Know Your Enemy)
So, know we have the basics covered; it's time to start looking at how others in your industry conduct their affairs. Look on their website. Check out what they offer. Get to know your competition. You need to see what they use to hook in customers and retain them. The thought of looking at how the competition does it can be a little daunting. But, you need to analyse their methodology to see how you can make your business bigger and better. If they have been in business for a long time, they are doing something right. Learn from them. But, don't copy them. You need to be unique.
The Risk versus Reward Conundrum
Business is about taking risks. But, these risks need to be savvy. It's all about making a calculated risk that can serve to benefit your business. Squandering profits on the stock exchange is not a smooth move. But, you cannot become complacent either. Take rational risks. Invest. Make sure that you are in the know when it comes to what the rewards and downsides will be. Knowledge is power. Use it. Ensure that you are taking risks so that your business can profiteer.