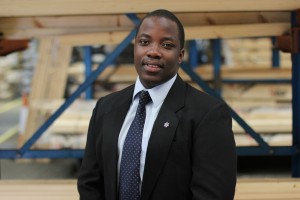 Lets Fly Academy is an online resource academy which was built to provide information and resources to aspiring pilots and aviation's enthusiast.
We held an interview with Lets Fly's founder Matthew C Martino about his plans for the business' future. Enjoy!
Q. What industry is Lets Fly Academy a part of?
Lets Fly is part of the aviation training and consultancy industry which is quite a niche as within the training and education industries you don't often hear of young people who aspire to be pilots in the future.
Q. What void does Lets Fly Academy aim to fit in the industry?
We aim to fit a friendly and supportive service for young people and people of minority who wish to become pilots but don't possess the information or resources they require.
Q. What challenges/threats does your industry currently face?
We currently face the challenge of not being able to reach aspiring pilots and aviation enthusiasts worldwide who require further support and resources as our free pilots manual Lets Fly by Matthew Martino and our free IOS app Lets Fly are there to support these people.
Q. Where do you see your industry heading in the next few years?
I personally think the industry will have a huge hole for pilots, the need for qualified commercial pilot is going to see a shortage of pilots and a rise in the training of pilots.
Q. Is there a specific person or company that has been an influence on your career in this industry?
Yes there is for me, I had a close family friend who was a pilot as I grew up in Africa and I always wanted to be a pilot so being able to organise all these pilot training initiatives and myself be flying for leisure is just amazing.
Q. What do you aim to achieve with your company over the coming year?
We have the retail arm of Lets Fly Academy opening in early 2015. We aim to grow that and be able to provide very competitive prices on pilot equipment and books for customers and we also want to begin offering more competitions and frequent give-aways to help avgeeks.
Q. What advice can you give to newcomers to your industry, or the start-up space in general?
My advice to new comers is be vigilant and run your business in a unique way and you will increase your chances of success. You just have to be willing to do what your competitors aren't willing to do.
Twitter @ letsflymm