The Dollar Shave Club is a razor blade company that offers subscriptions that drop off razor blades and associated goods, such as shaving cream and hair gel, at customers' homes. The company has had financial success, surpassing companies like Shick in razor blade sales and has recently been valued at $615 million. Perhaps the most interesting thing about the Dollar Shave Club, which was founded in 2012, is that it is a startup in a market that is not traditionally sexy – razor blades. Here is why this company has had success and what startups can learn from them: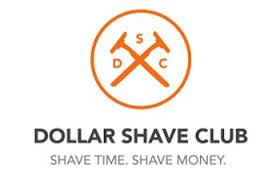 Marketing
Dollar Shave Club marketed their company effectively, however not via traditional methods. The company first received national attention following the success of their viral advertising campaign via YouTube. Their first video, entitled "Our Blades are F***ing Great", currently has 20,482,252 views. This advertising success indicates that the company has an understanding of reaching markets in the digital age. It is also a very simple and efficient form of marketing – YouTube is free and easily sharable via social media outlets. 
The video that has lent the company so much success found popularity by attacking its rivals and supporting its business in a humorous, honest manner. "Do you think your razor needs a vibrating handle, a flashlight, a back-scratcher, and 10 blades?" the company's co-founder, Michael Dubin, asks in the video. Dubin, prior to co-founding the company had a background in digital marketing, which could have contributed to the success of his advertising campaign. This type of attention is invaluable for a company trying to break into an industry that is already as established as that of razor blades.  
Product
In an interview with the New York Times, Dubin explained the startup's mission – that "guys get the things they use every day seamlessly and without any type of pressure from us. That premise goes beyond razor blades." Dubin's comment is particularly telling of the company's model – it focuses on selling those things that are a pain and inconvenient to get in stores, and often go bad quickly. This is perfect for razor blades – "Guys are so used to milking their blades for as long as possible", Dubin said in response to a question regarding the appeal of his subscription model. 
The Dollar Shave Club fills a niche in a market that was going in only one direction – more complicated. Instead of offering razors that are more complicated (think razors with increasing number of blades, rotating heads, etc.) or higher quality, the Dollar Shave Club offers to deliver razors so that they are always fresh and that they can be purchased in a convenient manner. Thus the service offered by the Dollar Shave Club eliminates two of the worst parts about buying razors – they go dull quickly and they are a pain to go and buy.   
Horizontal Integration
Dollar Shave Club horizontally integrates goods that are natural compliments to shaving, particularly their own brand of shaving cream. This means that they have entered themselves into the market for razors but also goods that may go along with them. In a CVS, there is no clear distinction between different brands of shaving cream or hair gel to go along with your razor purchase – by offering those goods on their website, the Dollar Shave Club ensures that their brands will be chosen for purchase.   
The way that the Dollar Shave club has reached success is a culmination of smart advertising and an innovative business model. This company and the lessons learned from its success could provide a model for anyone thinking of entering a new market. You can follow the Dollar Shave Club and their future plans at dollarshaveclub.com.