The US frozen food market has been growing like clockwork. With a present valuation of over $35 billion, the frozen food market is likely to increase in size by 1.3% come 2023. Globally, the frozen food market is worth more than $300 billion. And by 2026, experts believe that number will reach somewhere around $370 billion. That is a 40% increase in value from the market's 2018 frozen food business valuation of $260 billion.
The rise in its value is directly related to the increasing demand for frozen food products. The trend is more common in developing countries, but developed countries too are contributing to this growth.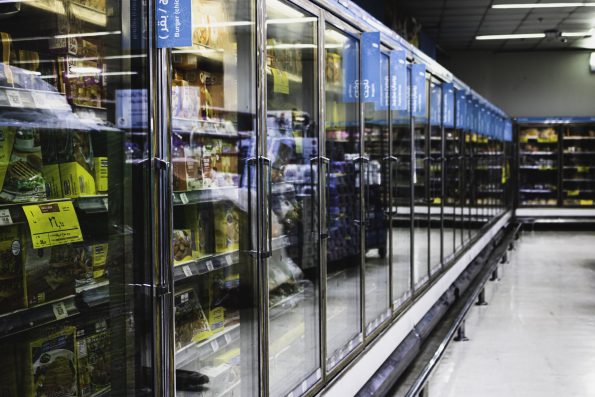 COVID played a big part in this too. Because of the pandemic, there was an unexpected increase in the demand for frozen food in 2020. And it seems this trend will continue well into the future.
So, if you want to enter the frozen food business, now is the time. However, the competition is tough in the frozen food business, and it will only get tougher over the next five years. That's why you will have to start strong.
Here are a few tips on how you can do that:
Doing Your Research
It is crucial to be aware of the latest industry trends when you are in the food business. And the frozen food industry is no different. Always keep an eye on vendors, and how they perform. Keep track of the products that are in demand, and the ones that have seasonal demand. Knowing what items you are going to work with will help you determine how you are going to produce the frozen items. It will also determine how you will source the raw materials.
You might also consider specializing in one or two specific types of foods. For instance, Kellogg's specializes in frozen breakfast food. That is why their Eggo waffles are always in demand. Even though they sell other frozen items, they are mainly known for their breakfast products.
Developing a Business Plan
When developing the business plan, ask yourself the following questions:
What type of food are you selling?

Do you want to specialize in a certain kind of food?

How do you want to source the raw ingredients? 
Based on your answers, you can draw further conclusions regarding the business. For example, you will need an FDA-approved commercial kitchen to work in if you want to prepare the food yourself.
While it is more tedious, it will help increase your profit margin. However, renting a kitchen might be expensive, depending on your location. In that case, buying the products at wholesale rates, or directly from distributors will be a more affordable option. Utilize a food ERP from Inecta to help manage your supply chain including inventory, production, sales, and quality.
Obtaining Permissions
For getting permission to run your frozen food business, you must first comply with FDA regulations. Your standards must be in line with the General Navigation Guide for Manufacturers of FDA-Regulated Products and Start-ups.
The guide is available on their website. In case the information overwhelms you, you can always get in touch with a local FDA Public Affairs Specialist. They can walk you through the rules and regulations you need to know to run the business.
Working Out Packaging Solutions
For packaging purposes, you can use plastics, like PET, HDPE, LDPE, or PP. These are food-grade plastics, meaning they are safe for storing food items. Since you are in the frozen food industry, you will specifically need to use HDPE, LDPE, or PP plastics. These plastics are not just safe, but can also withstand extremely cold temperatures. It makes them ideal for your frozen food business.
Labeling is another vital component when it comes to packaging. Opt for a labeling system provided by a renowned company, like Paragon. Paragon Labeling provides labeling solutions for all types of businesses. They are popular in the packaging industry and can help you print and apply labels just the way you want them. 
On your labels, you will have to mention the nutritional facts, manufacturing and expiry dates, warnings, and other important details. The label or packaging will also contain a sign of FDA approval. Consumers will not purchase your products if you do not highlight the approval sign.
Setting Up a Delivery Fleet
A frozen food business needs a fleet of refrigerated vans or trucks. If your company is new, your best bet is to start small. Start with two or three used refrigerated vans.
Each of these used vans will cost you between $15,000 to $30,000. The final cost will depend on the model, its size, and how long it was used. New ones cost upwards of $30,000 and go all the way up to $65,000 to $70,000.
Final Thoughts
And with the fleet ready, you can start your frozen food business.
Make sure you are promoting your business on social media platforms. For organic growth, always go for Facebook or Instagram. You can also sponsor posts, in which case feel free to advertise on TikTok and LinkedIn too.
As you grow, you can start partnering up with local kitchens or restaurants and become their regular supplier. And hopefully, within five or six years, you will have started to become a key player in the frozen food industry.