Marketing is one of the essential sources to intensify the rate of consumers for any business. It is also one of the most practiced strategies for interacting and attaining a chain of interested customers. Marketing generally includes advertising a company or products via media and other sources. However, the procedures vary from time to time, depending upon the latest practiced marketing strategies, the audience, and the products' specifications. In the latest scenario, digital marketing is not an innately novel concept while considering it through a marketing prism. It is the most mainstream marketing strategy because the everyday use of the internet and social media has become the most significant source of influencing the audience displaying the intended product.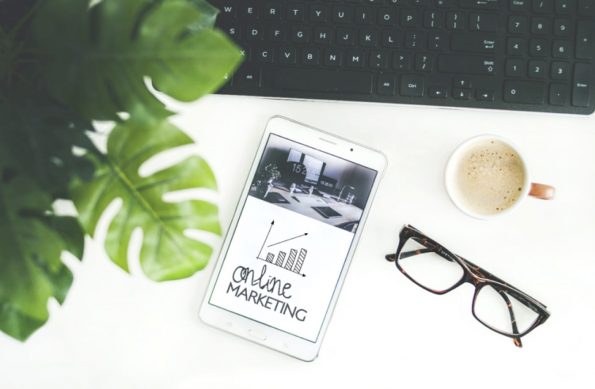 Digital marketing promotes a product or business while utilizing online sources like social media, websites, search engines, mobile applications, websites, emails, and SMS services. Similar to other marketing strategies, digital marketing strategies also vary from time to time.
Following are some of the latest digital marketing strategies to boost your business:
Social media: An audience attraction:
This strategy includes interacting and influencing the audience through social media platforms like Facebook, Instagram, YouTube, or TikTok. In this strategy, business owners pay a fixed amount to the social networking applications to display their advertisements on their applications. However, the advertisement type can be custom-made to your business requirements. You can either pay the social networking applications to display your advertisements in video form. Alternatively, you can also get your page attracted to users of any specific area.
Search engines: A source of digital marketing:
In this digital marketing strategy, business owners pay search engines like Google, Bing, Yahoo, or Ask, etc. In this strategy, an individual will search for a product on any of the mentioned search engines. If his/her search matches the specifications of your work, the user's homepage will spontaneously begin displaying relevant product articles and advertisements. Search engines have been one of the most functional and long-lasting digital marketing strategies for years.
Engage prominent individuals: Bloggers/vloggers/social media Influencers:
Social media influencers and bloggers are the talks of the day. These individuals also work as one of the fastest business-boosting strategies. You can engage these social media bloggers and influencers with your products in two ways. First, you can send them an article about your work in the form of a PR package. These influencers showcase your product on their social platforms such as their Facebook pages, Instagram accounts, WordPress blogs, and YouTube channels. By sending PR packages, the audience can attain these influencers' personal and unbiased opinions regarding your product.
On the other hand, you can pay them to show your websites/ page/ videos through their platform. This digital marketing strategy is equally beneficial for big and small business owners. You can always learn more about this marketing strategy by using social media and following famous bloggers and reviewers personally.
Awareness with business: Raise slogans:
In the current social scenario, businesses and brands often take a hit due to displaying a lack of diversity or raise conservative slogans. A few strategists are of the view that utilizing ethical catchphrases are becoming the most target-achieving marketing strategies. While advertising your products, you can ask your audience to take care of the environment. You can offer plant seeds with each purchase. You may also introduce eco-friendly products. Products can also help bring awareness for wildlife protection, racism, injustice, fundraising, or mental health awareness. Through this strategy, besides gaining a broad audience, you can simultaneously raise a voice, play a role in society's well-being, and educate your audience.
Bring new opportunities: appreciate talent:
One of the newest and least used strategies to boost your business attracts new talent through social media. Companies are not necessarily about a set of rules and regulations run by a fixed ratio of people and investments. It is also about bringing creative innovations and experimentation. The mentioned strategy is all about initiating creative campaigns to attract new and young talent. You can offer internships, ask them to work with you for a specific period. Provide a platform for the general audience where they get a chance to exhibit their raw talents related to your products. This digital marketing strategy is beneficial for engaging a large number of audience. Also, it helps business owners build a communicative and friendly bridge with their audience. It may also help people develop a sense of trust in your business.
Conclusion: 
Digital marketing strategies involve online sources like social media platforms (Facebook, Instagram, etc.) It is one of the most beneficial and promising sources to achieve a broad audience for your business. Besides, it also allows you to interact with your possible buyers and become socially vigilant. However, digital marketing strategies are more about inventing and investing in creative solutions than technical ones in the current scenario. These innovative solutions involving media influencers, social applications, awareness programs, etc. are the most beneficial digital marketing strategies to boost your business.