When you're young, it is sure that most of your youthful days are spent on shopping, partying, or focusing on finishing your education. Investing and saving money doesn't really come into mind. Thus, most colleges and high schools aren't strict with teaching their students to practice personal finance and how to be young investors.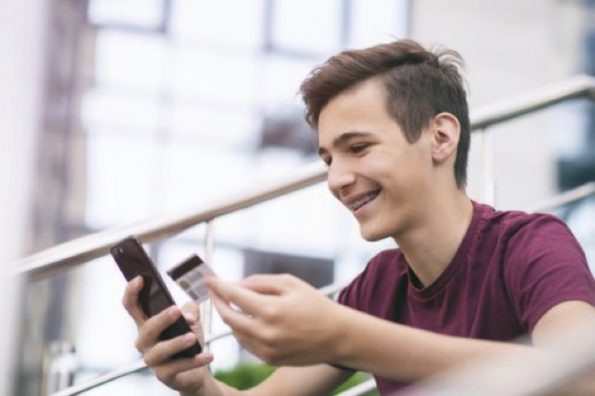 Young individuals don't pay much attention to financial matters such as saving or starting up a bank account because they have no idea how to save, manage their money, apply for credit, or pay back debt.
When you want to secure the best future for your child, it's always a good idea to get started on creating a bank account and teaching them the fundamental basics of personal finance. This article will feature five best banking tips for young investors to get started in making wise financial decisions.
Practice Self-Control
Most parents would teach their children different forms of discipline and self-control at a young age, especially when buying the things they like. For others who have difficulty holding themselves back from spending more than what they should, it's time to learn the art of delayed gratification.
You might have heard that popular Ariana Grande song with lyrics that goes, "I want it, I got it," but is it worth going for that mantra? You might have to think twice before spending something with your transaction account.
The most common method of paying for purchases is through a simple credit card swipe, especially when youngsters feel like celebrating after a long stressful week. It's always better to start prioritizing saving money with the help of self-control than carelessly spending whenever young investors get the chance.
Learn Where Your Money Goes
Shopping may feel satisfying, but have you ever wondered where your money goes afterward? Moreover, after spending on new items, do you have any budget left for the next time you pay for something important?
There are many financial books and advice one can look up to ensure that one's spending behavior doesn't exceed risky situations. Try to remember the cost of your recent purchase and reflect it on how much you spend daily, you'll soon realize that it's time to make a change in the way you spend money.
It's never too early for young investors to keep track or note how much one spends in a month. By doing so, it brings awareness of how much money is spent on a usual and how much more cash you can keep for investment in the future.
Consider Becoming Aware of Your Financial Future
There are instances when businesses would offer people to manage their money for them in today's times. These banking services are mainly targeted towards young adults or individuals who have not applied for a personal bank account. However, some services may bring bad news and dishonesty if not careful.
Young adults may sometimes go through a reflection episode, thinking about the status of their financial future—which is normal! It's never too late to start thinking about the future and become responsible enough to learn and read through personal basic finance books to learn about banking.
Most suspicious financial advisers tend to offer scam services from people who are new to the field of personal finance, so it's always better to keep your guard up and learn how you can take care of your financial accounts soon.
Start Saving for Retirement
When you're in your youth, you don't think about the serious and more significant things such as retirement, because nobody has time to think about the future when you're living in the present. However, it's always best to start your plans for the future a little early, especially in terms of retirement.
Imagine enjoying the life you have right now and enjoying more of those joys in life when you're at the age of 60, 70, and even more. By investing in your retirement plan, you can still live a youthful life in your old age, and you can start by saving up money.
Visit your local banking institution and ask whether they offer company-sponsored retirement services; this can be effective, especially when you're working and want to secure yourself and your money. You may also inquire about your company's retirement plan offers to assure security for yourself and your future.
Secure Your Financial Accounts
One of the top priorities for handling one's accounts is securing them from fraud and money scams. Individuals should take extra precautions when it comes to owning a bank account, especially when it comes to spending in different ways, may it be through online shopping or many more.
Below are some tips on how young professionals like you can secure your financial accounts in the best way possible:
Update your mobile bank account
Create a unique password for each bank account
Don't use public Wi-Fi when transacting
Use two-factor authentication
Use a password manager for your bank accounts
And a whole lot more! Inquire with your local bank today to learn about what they can offer for extra security in all your financial accounts.
Takeaway
When you're living your youthful days as a young adult, you don't really have the time to think about your future as often as you do while living in the present. However, it's also important to consider how investing at an early age can serve as a big help to yourself and your future family. We hope that this article served its purpose of showing the best five banking tips for young investors. Young investing helps you save for the future.