When I was a business advisor, I often asked clients what their primary goal and concern was. The majority of business owners said their biggest focus was growth. They often pursued growth at the expense of other issues. Unfortunately, this meant that more pressing issues, such as high uncollectible rates for accounts receivable were ignored. Delinquent accounts receivables are a major concern for many businesses. Many business owners foolishly dismiss them, because they drastically underestimate the impact that they have on their bottom line.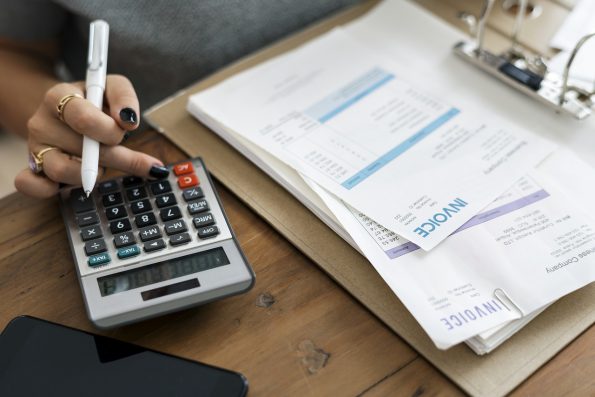 A five-year study found that 2% of all accounts receivable were permanently uncollectible. This figure may not seem very high on its face. However, you need to consider the fact that the average business profit margin is around 6.5%. If the proportion of accounts receivable that is uncollectible rises from 2% to 4%, then profit margins can drop by 30% or more.
Of course, the reality is a lot worse for a lot of businesses. While the 2% figure is the average across all industries, some companies have delinquent accounts receivables rates of 30% or higher.
Another issue is that the number of late payments is typically a lot higher than the proportion that are permanently uncollectable. For every customer that doesn't pay at all, most companies have multiple that pay at least a month late. This can create all kinds of cash flow problems.
Fortunately, there are a number of invoicing tactics that can help minimize the number of accounts receivable that are uncollectible. Healthcare companies should be especially careful, which means they should use the right radiology billing services. Here are some guidelines to consider.
Offer an incentive for early payments
Every business should consider offering rewards to companies that pay early. You might have a net-30 invoicing cycle. However, you might let companies know that if they pay you within 15 days, then they will receive a 2% or 3% discount.
This can be a huge deal for many companies if they are making large purchases. The incentive might not be high enough if you're mostly selling low ticket products and services, but could really incentivize customers if your services account for a large share of their operating costs. Since problems with accounts receivable are more common with companies selling higher priced products and services, it is a good idea to offer strong incentives like this.
You won't come out ahead if you are only looking at the time value of money. Assuming that you would be able to deposit the money in an account earning 5.25% interest, you would be paying it 2.09% penalty for a 3% discount on a payment made 15 days early.
However, the time value of money is not your ultimate incentive for offering a discount for early payment. The real benefit is that you will entice companies to pay early, when they would otherwise be delinquent and possibly never pay at all if they encounter financial problems down the road. This could significantly reduce your cash flow issues from delinquent customers.
Invoice before services for companies with poor credit
Every business has its own credit score. The concept is very simple and similar to that of personal credit scores. Companies that failed to make timely payments are going to have worse credit. Delinquent accounts receivables hurt your credit score.
Intuit says credit should be based on creditworthiness. You should have an invoicing policy that involves billing companies before service if they have poor credit. You don't want to allocate a lot of resources for companies that have a high probability of never paying. You could also consider charging higher penalties to companies that are late if they have a poor business credit score.
Clearly spell the terms of delinquent payments in your invoice
Most companies don't intend to default on their bills. Mistakes are often accidental. They might think that they had more time to make the payment then they actually do.
Part of the fault needs to fall on the service provider. They need to make sure that terms of payment and billing are clearly understood, which means they should be spelled out carefully in the invoice.
Implement sound invoicing tips to prevent delinquent accounts receivable
Far too many businesses need to deal with customers that have delinquent accounts receivables. They need to practice sensible invoicing tips to minimize these issues.