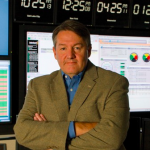 Seed Equity Ventures is a SEC, FINRA and SIPC-registered broker dealer raising capital for startups by drawing on an international pool of investors. Seed Equity's crowd-funding platform allows entrepreneurs to share information, pursue due diligence processes, apply for funding, and close investment agreements. We believe the best entrepreneurs in the world should be funded, no matter who they are or where they live.
Who is your startup aimed at?
Our startup is aimed at companies wishing to raise capital. Through Seed Equity's Platform, they are able to submit the required information that will be reviewed by the investment committee. Once the investment committee completes its due diligence, including background checks on all officers, directors and 20% shareholders, Seed Equity will inform the company if they have met the requirements to raise capital. A company can then list their offering on the Seed Equity Platform.
How does your startup stand out against its competitors?
Currently there are only a select few U.S. registered broker-dealers that offer equity-based crowd-funding compared to all the crowd-funding platforms.
In addition to being a registered broker-dealer, we have investors and members from over 24 countries. We consider ourselves to be one of the first global investing platforms in the world.
Where did the idea for the startup come from?
After studying the JOBS Act when it came out, I knew at the time only entrepreneurs in a few select areas who knew the right people could be funded and only then if the entrepreneurs' vision matched a VC or angel investor's criteria or schedule. I believed that opportunity and power should be given to millions of people throughout the world. This was the main idea behind Seed Equity.
Did you have any concerns when starting your business, if so what were they?
No we didn't have any concerns.
What is your business background, and what got you interested in VC?
Well, I was the Founder, Chairman and CEO of Interbank FX, LLC ("IBFX"; www.IBFX.com), from 2001 until I sold the firm in 2011. IBFX was a Futures Commission Merchant and Retail Foreign Exchange Dealer registered with the U.S. Commodities Futures Trading Commission. IBFX was also authorized and regulated by the Australian Securities and Investments Commission.
IBFX was a worldwide leader in retail Forex trading services. We offered individual traders, fund managers and institutional customers proprietary technology and tools to trade Forex online. IBFX saw Global customers grow to over 40,000, in more than 140 countries. Annual trading volume reached $750 billion. IBFX had 120 employees and offices in Beijing, China; Seoul, South Korea; Sydney, Australia; Salt Lake City, Utah and London, England.
I have won numerous awards including The Ernst and Young Entrepreneur of the Year Award and numerous Inc. 500 awards.
How did you initially raise funding for your company?
I bootstrapped and funded the company myself.
What has been your greatest achievement so far?
One milestone was obtaining our license as a broker-dealer. This was an 11-month application process but we were finally approved and allowed to launch our broker-dealer and online investing platform.
How have you kept your business relevant and engaged with your audience?
We just launched the company as of Aug. 19, 2014; nonetheless, we plan to engage our audience with our social investing platform that allows users to like, follow, invest and interact with one another.
How long has your startup been in the making, and who is the team behind the business?
Although we launched Aug. 19, the process that led up to the launch took nearly a year to navigate and we had a great team to support us. In addition to myself, our team consists of CTO Clifton Crosland, a Stanford graduate with over 10 years experience engineering software – specializing in encryption and financial analysis products. Our CIO, Chris An, was the former Chief Compliance Officer at Interbank FX, LLC. He was heavily involved in white-label business in South Korea and took a lead role in incorporating IBFX Australia Pty. Ltd, the first licensed international affiliate of IBFX. John Kasteler is our COO, who also worked with us at IBFX. He has a background in real estate investment and home building and at IBFX he was head of global sales.
What has been your biggest challenge so far as a startup owner?
The biggest challenge with starting Seed Equity Ventures, has been the process of registering with the U.S. Securities and Exchange Commission and Finra as a Broker Dealer. It took us 11 months from the date of our initial application and our final approval. The second hardest thing we have done is once we received our Broker dealer license; it took an additional five months to receive approval from FINRA for our online investing platform.
In the coming year, what would you like to achieve with your business?
We plan to be in over 140 countries again (like our last business) by the end of the year with multiple companies having been successfully funded.
What has been your most valuable lesson so far since starting your business?
With starting this business and with any business I have started, you need to stay positive. When you are thrown curve balls, you need to regroup and persevere. We went through huge regulatory hurdles, but we just kept working very hard and stayed focused.
Finally, if you could give one piece of advice to someone thinking about starting a business, what would it be?
Work hard. Stay positive. Surround yourself with smart, positive people. Have a passion for what you are doing.
A favorite saying from a great biology teacher was "Adapt, Migrate or Die." I think that saying rings true for startups as well.