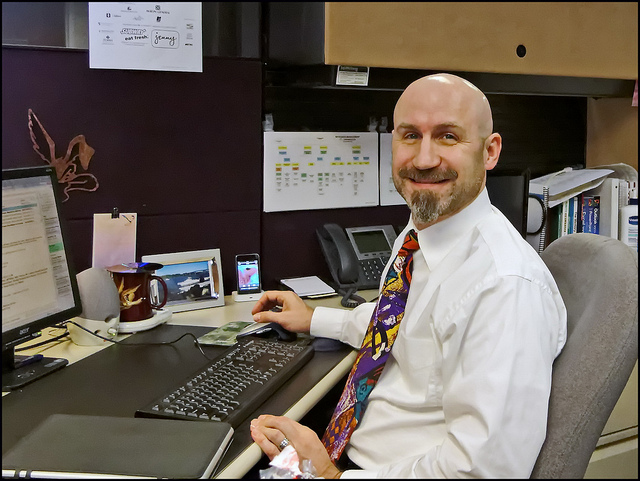 Over the last ten years, the way people approach the working day has changed forever. There was once a culture of nine to five working in the western world. Now, it seems that people are willing to work for as long as the job takes to get the best results. The growing emphasis on the consumer means that people need to impress their clients at every turn. That in itself means that staff are going above and beyond the typical working day to finish each job. Making sure that you can compete in this ever-changing market means that you have to adapt to new ways of working. If you are the only company, or startup, who doesn't work according to a new ethos, you will get left behind. That in itself means that your business could lose out on the trade as a result of working a standard day. The best thing to come out of the recent changes to working style is a higher level of dedication from staff members. The working day hasn't just got longer; there have been some interesting changes to the way people work. Here are some of the awesome ways that the working day has changed.
Clients ignore opening hours
A few years ago, clients would check the opening hours of a business before calling to speak to an employee. Now, things have changed. Many clients ignore the company opening times and call at a time that suits them. That means that many companies have people calling before the office is open. Missing vital client calls is something that no company can afford to do. That in itself has meant that many companies have adapted to the new developments.
An earlier starting time
The change in attitude has meant that many offices now open before 9am. It used to be traditional for everybody's working day to start at nine, but now people are starting earlier. If everybody starts work earlier, that means you need to do the same. The last thing you want is to miss an important call from a client. If you get several calls before 9am, you need to make sure that someone is there to answer them. Click here for more information on call outsourcing services.
A higher level of job satisfaction
In the past, a job was a job. Many people are now starting to change their attitude towards working. People want to create careers for themselves that give them a high level of satisfaction. That means that people are more flexible on working hours and pay scale, so long as the job makes them happy. People are striving towards a better career for themselves, and so will work hard to get what they want.
Shorter lunches
The office environment is now busier than ever. Clients want a dedicated round-the-clock service when they deal with companies. That means that people have to take shorter lunches so that they are in the office to deal with calls. The typical lunch a few years ago was an hour (or even an hour and a half) long. Now people are trying to squeeze their lunch into just thirty minutes. Fast lunches mean that people can get more done in the working day.
More calls throughout the day
The amount of calls that a company gets during a working day has doubled over the last two years. That means that many companies have hundreds of calls and inquiries every day. This phenomenon has meant that many small companies have had to take on more employees in recent years. The cost of this is great and means that company owners have had to find extra income streams to support new staff members.
Related articles