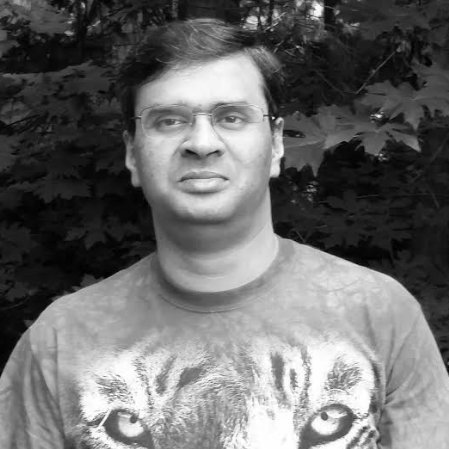 ThundR offers personalized shopping on the go!
ThundR delivers personalized deals to the right person, at the right time, at the right price and the right location
At whom is your startup aimed?
We cater to online & mobile shoppers.
How does your startup stand out against its competitors?
Online shopping is too hard, and there's too many choices. We are into mobile commerce and offer a personalized platform that understands precisely every consumer shopping needs.
With thundR, we are going to solve these two major problems.
The fact that consumers are bored by a constant barrage of daily deal e-mails
No personalized deals exist that cater to the right person, at the right time, at the right price and the right location
Where did the idea for the startup come from?
Our founding team has a lot of experience in the e-commerce & daily deal space, where we see a great opportunity around personalization along with mobile commerce. We are a savvy shoppers and tired of daily deal email spams.
Did you have any concerns when starting your business, if so what were they?
We were very clear from day one on how we are going to position ourselves in the crowded ecommerce market, especially how to get traction, and how to go from bootstrapping to raising funds. We are on-track in our goals.
What is your business background, and what got you interested in startups?
I have spent around six years at Microsoft as a Product Manager in the eCommerce space, and have been instrumental in launching several big initiatives. I have always been very passionate about running a start-up but there's never been a good time to do so. I took a calculative risk to quit my Microsoft job and launched thundR – a space where I have strong domain knowledge and a space where there's a huge market opportunity.
How did you initially raise funding for your this venture?
We are bootstrapping at this point but we are on-track to raise seed funding in the coming months.
How long has this been in the making, and who is the team behind the business?
We have been working on this startup since June 2014 and you can see the team below. We have a very solid team and are continuing to expand.
What has been your biggest challenge so far?
Making the product viral is a biggest challenge, when there are millions of apps out there in app store. We are building some cool social shopping features that will facilitate our products visibility.
In the coming year, what would you like to achieve with your business?
We seek to build a massive personalization engine that precisely understands every consumer's shopping needs.
What has been your most valuable lesson so far since starting your business?
Go to market quickly with a soft launch, and get customers feedback. Stay on top to incorporate that feedback. You get a lot of feedback from different sources but don't wait until you have all the bells & whistles. Prioritize the top ones and iterate quickly.
Finally, if you could give one piece of advice to someone thinking about starting a business, what would it be?
Make sure you have clear plans – including A, B, and C…If plan A doesn't work, you should jump onto plan B and so on.
Bootstrap, build a product, and launch quickly. You need to show a viral product, a solid team, and traction, to take the company to the next level. This will help you to get investments down the road.