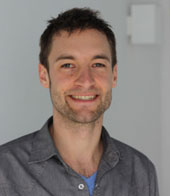 WebsiteToolTester.com reviews great website builders so you can easily create wonderful websites for yourself, your company, your band, or anything you want. It aims to change the way we make choices when looking for the right platform to create the perfect site for our needs.
What does it do?
The web-based platform reviews and analyzes web building services, allowing users to compare platforms to make sure they are able to create —whether they are an amateur or a tech savvy professional — the best website for their needs.
The Comparison Tool allows potential webpage creators to browse through the ins and outs of numerous leading web builders, detailing factors such as ease of use, language capabilities, and newsletter options.
Who is your startup aimed at?  
The WebsiteToolTester service is particularly valuable for smaller startups and entrepreneurs who, like us when we started, needed to pick the right website or online store tool for their business model.
How does your startup stand out against its competitors?  
The number of competitor has increased lately but I have the feeling that a lot of them are only in it for a quick buck. In contrast, WebsiteToolTester really wants to help people to have success with their website, even if that means sending them elsewhere. Fortunately, Google seems to be clever enough to determine low-quality review sites. The review sites that focus on quality usually are at the top of the Google search results.
Where did the idea for the startup come from?  
Basically, I scratched my own itch. I had plenty of ideas for websites but I wasn't able to put them online. In 2009, hosted website builders started to emerge slowly but it was hard to find reliable information on the web. I therefore started trying them out and putting the results on a website that I had created with one of the website builders. I never thought this could become a real startup, but five years and four employees later, I am glad to say that I was wrong.
Did you have any concerns when starting your business, if so what were they?
About half a year into launching the website I started playing with the idea of quitting my regular job. It was a tough decision because I had no idea if this business was stable enough to provide a regular income. In the end, I took a leap of faith and I was rewarded!
What is your business background, and what got you interested in startups?  
Before entering the startup industry I worked for an online marketing ad agency. I always liked the idea of having my own business but not necessarily a startup with employees. The interest in startups was mainly a byproduct of the success of WebsiteToolTester.
How did you initially raise funding for your company?  
I started my business in Germany and received a founder's subsidy ("Gründungszuschuss"), which is usually taken from the fund that unemployed people get. It's a great system but has unfortunately been cut down in recent years.
What has been your greatest achievement so far?  
If you'd ask my family they would definitely say it was being mentioned in the New York Times. I was quoted as an independent expert in David Pogues column, which even appeared in the print edition. For myself, it is the fact that I am completely location independent with my business – which is why I am living in Barcelona now.
How have you kept your business relevant and engaged with your audience over the last three years?
Mainly through our newsletter and social media. We don't have a lot of repeat business though.
How long has your startup been in the making, and who is the team behind the business?  
It was pretty much profitable within a year. We are a team of four, Armin now mainly does our reviews, Nico is our developer, Céline deals with the accounting and Fabian is a student who helps us with smaller tasks. Soon, our new country manager for the Spanish-speaking markets, Joseph, will join the company.
What has been your biggest challenge so far as a startup owner?  
Hiring was definitely a tough nut to crack. It's a huge investment for a small business and I took the wrong approach a few times. In the end I got lucky with a self-developed trainee system: I basically hire interns that I keep as regular employees after six month if they perform well.
In the coming year, what would you like to achieve with your business?
I'd like to improve our reviews by adding even more value, and position ourselves as THE place to go when looking for an easy way to create a website.
What has been your most valuable lesson so far since starting your business?  
Processes are key to a smooth running business. You have to develop systems that employees and other freelancers can run without any help from your side.
Finally, if you could give one piece of advice to someone thinking about starting a business, what would it be?
Don't overthink. A lot of people have good ideas but never act. Failure is normal and I think there hasn't been a single successful founder who never failed in his life.
Related articles