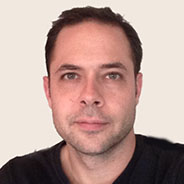 OVAL Digital Inc. has created the world's first versatile, affordable, and small consumer sensor that seeks to reduce accidents and protect property. Engineered to industrial standards, OVAL sensors are available for home and business use.
What does it do?
OVAL Digital's flagship product is comprised of an OVAL gateway and sensor(s).
OVAL sensors detect changes in motion, acceleration, moisture, temperature, light and proximity – sending an alert to your phone or email. Rather than just setting off an alarm, the wireless sensor sends a signal to a cloud server, informing the user of what happened and where. This is done through its web interface and app, and alerts are sent through email, phone call, push notification or text message, instantly. The interface allows users to monitor hundreds of sensors connected to the gateway from anywhere in the world, and to easily change the parameters of each sensor.
Additionally, OVAL sensors can locate lost items through its localization feature, creating a virtual map of your home or business, and pinpointing the approximate location of your lost item. Whenever a lost object comes into range with another OVAL network it will send an instant alert to the owner of the lost object with the location it was last seen.
OVAL Digital plans to build on this innovative technology, and introduce new products on a regular basis that are currently not available in the marketplace.
Who is your startup aimed at?  
This industrial-standard sensor is affordable, easy-to-use, and designed for home or offices.  OVAL is also ideal for dormitories, retail stores, and warehouses, as it supports conventional burglar alarms. OVAL can monitor valuable and confidential property as well.
Sensor technology is often very expensive and available only to the largest companies.  As an alternative, a small company of 50 employees can utilize OVAL to monitor confidential files and locate lost equipment such as laptops.
OVAL will be of keen interest to sole-practitioner professionals who do not have the resources necessary to afford a sophisticated sensing system. These customers include lawyers, accountants, professors, psychotherapists and psychiatrists. A small accounting firm can now stick an OVAL on the drawer containing clients' tax returns.  A psychotherapist, who might be unwilling to digitize confidential patient records because of stringent HIPPA privacy regulations, can now place OVAL sensors on the cabinets holding hard copy patient records.
OVAL keeps the user informed. Virtually every small business and organization has use for OVAL: Apartment landlords, office landlords, restaurants, art galleries, schools, churches, synagogues, small retail stores, labs, etc.  For example, an office park owner with 100 offices installs OVAL sensors in every office to detect flooding, changes in temperature, and light  The OVAL notifications, with the permission of the tenant, are transmitted to both the landlord and tenant.  A toilet overflowing in the middle of the night becomes a minor inconvenience for the office landlord and tenant, as opposed to major flood damage (requiring new carpets and possibly replacement of equipment, etc.)
Home healthcare, hospice, and nursing homes can also benefit from OVAL. These sectors are becoming important drivers of economic growth due to an aging population.  Health professionals monitoring patients in their own homes or in facilities can now see if the light turns on in the bedroom at 3AM (patient likely needs assistance), or the door opens up to the bathroom.  Perhaps, the patient suffers from Alzheimer's and opens up the bedroom window in the winter.  OVAL will alert the healthcare professional that a lower temperature could be detrimental to the patient's health. OVAL can also be placed on the patient's doors in case the patient attempts to leave the home in the middle of the night.
Using the OVAL developer kit, corporate IT managers can easily customize OVAL for their own internal applications.
There are numerous B2B opportunities as well.
How does your startup stand out against its competitors?  
We see our technology as the key competitive difference.  Unlike "commodity Bluetooth offerings", OVAL sensors are long range (up to 1500ft) and have much lower energy consumption.  Our set-up is as easy as a simple tap – and requires no programming.  Also, each OVAL sensor is a combination of multiple sensors in one compact device.
In addition to the aforementioned markets, there are three $100 billion markets that OVAL will also aggressively target – home healthcare, home security, and pets.
Our product is revolutionary because it's simple to use yet highly customizable and affordable. We're happy to bring what we think will be a safeguarding revolution to the marketplace. Additionally, no other low cost and compact sensor on the market is able to monitor as many parameters as OVAL, making it truly versatile and able to be used in countless ways.
OVAL Digital Inc. stands out above the competition. Future products include adopting our OVAL technology to create a tiny sensor, OVAL Nano, which can be used on small items such as phones or glasses.  And with our future OVAL Mobile, we'll eventually create a gateway that does not need to be tied to a home network, allowing you to take your OVAL sensors with you anywhere and monitor items such as laptops at a coffee shop or a bike parked on the street.
Where did the idea for the startup come from?  
OVAL was created by a parent as a way of preventing prescription drug and alcohol abuse. A few years ago, Rich Cosgrove's teenage son expressed concern over the rampant use of these substances among his peers. Given this growing epidemic, and the potential it has of leading to further drug use and addiction, Rich began to think of an unobtrusive way for parents to monitor their medicine and liquor cabinets. And the idea for OVAL was born.
Did you have any concerns when starting your business, if so what were they?  
When we created OVAL Digital Inc., we shared the concerns typical of a new startup.  Working with a new team in various time zones, obtaining initial funding, and planning and executing an optimized production workflow for our prototype all posed challenges.
Because of the versatile nature of OVAL, creating the marketing materials was also a challenge. OVAL appeals to so many different types of consumers, so each vertical needed a message and relevant creative materials that effectively articulated how they could benefit from our technology.
Also, since we decided to officially launch our product through a crowd funding campaign on Indiegogo, we faced additional challenges focused around generating buzz and support from social media, bloggers, and mainstream press – especially at such an early stage. 
What is your business background, and what got you interested in startups?  
The three founding partners of OVAL have diverse backgrounds in various fields, which has helped our startup move very quickly.
Rich Cosgrove has a background in developing and manufacturing products for the healthcare sector.  Aside from the initial idea, Rich has been instrumental in developing our production and shipping pipeline, and has facilitated many of the relationships of our business partners.
Lars Gerd Piwkowski has singlehandedly created the OVAL prototype, and is now beginning to work with a team to strengthen and evolve the technology further. He has strong ties to manufacturers, engineers, designers and distributors around the world.
Mike Harry is a Manhattan based executive producer of live action and animated commercials, film and new media content. Tapping into his experience in advertising and extensive network of artists, designers, and animators, he was able to create a strong and 'user-friendly' brand for OVAL.
How did you initially raise funding for your company?  
OVAL was initially funded by the three co-founders to create the business, the prototype and marketing materials.
Now, we are being funded by consumers who have preordered OVAL through our crowd-funding campaign.  We will use these funds to finish development on the software and produce our initial run of OVALS.
We're also currently speaking with investors, electronics companies, and distributors interested in OVAL technology to further develop our technology and reach new markets.
What has been your greatest achievement so far?  
Our greatest achievement so far has been to build a working prototype from an initial idea in 11 months, without obtaining outside funding.  We also appreciate the overwhelmingly positive response we've received from our backers (160+ and counting), and others interested in OVAL. We've proven that there is a need and interest in OVAL in a variety of markets. Every time we receive a new backer, we send them a personal thank you note and ask how they envision using OVAL. To date, almost every response has been unique (to watch children, protect confidential files, to help monitor elderly parents, prevent burst pipes, etc.), and it's helping us realize the impact OVAL can have in people's lives.
How have you kept your business relevant and engaged with your audience over the last three years?
We continue to learn every day by talking to people in our industry, forming new strategic partnerships, taking part in networking events, connecting with press, and personally reaching out to our audience in a transparent way.  Because this industry is emerging, we're learning from the experience of others and seeing how others are using, developing and applying this technology so that we could continue to strengthen OVAL and our brand.
How long has your startup been in the making, and who is the team behind the business?  
Our three founding partners have been working together for about one year at this point, and the team is as follows:
RICH COSGROVE – CEO + CO-FOUNDER
Rich has been an entrepreneur for over 20 years in the healthcare sector.  He developed numerous patient education and compliance tools for more than 20 pharmaceutical companies. As a parent of a teen, he envisioned a technology product that would help reduce prescription drug and alcohol abuse among this vulnerable group.  Rich holds a BBA/MBA from Pace University in New York.
LARS GERD PIWKOWSKI – PRESIDENT + CO-FOUNDER
Visionary entrepreneur and inventor.  Lars has more than 25 years of experience in hardware design, electrical engineering, and prototyping.  He specialized in RF and digital design with considerable background in automotive, avionics, and industrial engineering.  Lars has  brought over 30 products successfully to market; guided and managed mass production, component sourcing, manufacturing, and distribution.  Through the years, he also founded several technology start-ups.  After three years of studying electrical engineering at Fachhochschule Düsseldorf, he decided to focus on his first start-up. Lars has transformed OVAL's vision into reality.
MIKE HARRY – CMO + CO-FOUNDER
Mike has been an executive producer of live action and animated commercials, music videos, documentaries, films and new media projects for the last 12 years.  He owns a production company, Concentrate LLC, and has produced campaigns for clients such as Johnson & Johnson, Chase, Diesel, MTV, HSBC, Victorinox, Chanel, Macquarie and many others.  Mike holds a BFA from The School of Visual Arts in New York City.
What has been your biggest challenge so far as a startup owner?  
The biggest challenge so far as a startup owner is achieving substantial press and consumer awareness. We're confident in our team and technology, and as we make people aware of OVAL, we're realizing that people have a need for this sensor. They are purchasing it, but we hope to continue to spread the word so that everyone is aware of OVAL, and how it can help protect the people, pets, and things you care about most.
In the coming year, what would you like to achieve with your business?
In the coming year we would like to bring OVAL to the market, improve our technology and marketing, create new products that work with OVAL technology, expand our partnerships with companies and businesses that can use our technology with their products, and become a known and respected brand.
What has been your most valuable lesson so far since starting your business?  
We continue to learn new lessons everyday, but the most valuable lesson we've learned so far is that there is always something to do. In order to grow a brand and make it visible on this level, we are working all of the time. Given how versatile OVAL is, every person we meet is a potential partner, customer or collaborator, so OVAL is always on our mind. 
Finally, if you could give one piece of advice to someone thinking about starting a business, what would it be?
The main piece of advice we would share with a startup business is to have a sound business plan and strategy with your company.  Always under-promise and over-deliver as far as expectations and deadlines. And, when you're ready to bring your product to market, make sure you have some press support behind you as they will help get the word out. Awareness is vital to being successful!
Related articles