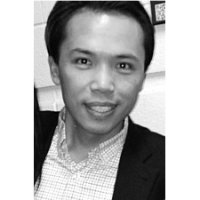 Mobizen is an app which allows you to use your Android device from a PC application or Web browser.
What does it do?  
Mobizen displays a mirror image of your smartphone screen on your computer screen, allowing you to access all the contents on your smartphone through a PC application. Mobizen users can access their entire mobile application inventory remotely, whether via PC application or browser. You can even record your Android screen with Mobizen. It is a free mobile app available on Google Play and compatible with laptops, PCs, and Macs.
Who is your startup aimed at?  
Mobizen is aimed at the mass market of professionals that can benefit from extending their Android to their PC while they work, and it is also aimed at the more niche market of mobile gamers that can benefit from seamlessly continuing mobile gameplay on a larger screen.
How does your startup stand out against its competitors?  
In recent years, we've seen loads of innovation — in the enterprise mobility sector in particular — geared toward bringing desktop capabilities to the mobile device. The ability to work on your phone is now more or less standard. What we've done is invert that paradigm and say, 'Why shouldn't it be just as easy to do the opposite? If work can constantly invade your personal life, why shouldn't you have a nondescript way of accessing your phone from work? With Mobizen, you are now able to do all this. Mobizen is also the only application that allows you to use all mobile apps on your PC without the work of installing emulators.
Where did the idea for the startup come from?  
We originally envisioned Mobizen as an extension of your phone. Once we began building in those capabilities however, we realized that a remote computer linkup could be a way to enhance and not just transplant the mobile device experience
We wanted to enable individuals to use a discreet notifications window to keep track of all their messages, texts, emails, updates, and reminders, without having to pull out their cellphone. They can type with their regular keyboard or enhance the richness of photos, videos, and music using the power of a desktop apparatus.
Although we are moving towards a mobile-centric world, many of us are still tied to desktop/laptop computers for work.  Mobizen brings mobile into the desktop space – seamlessly.
Did you have any concerns when starting your business, if so what were they?  
The main concern was Mobizen's compatibility with the wide range of devices that are on the market today, and whether incompatibility issues would hinder progress. However, with regular updates we have enhanced compatibility so that Mobizen can be enjoyed by any Android user.
What is your business background, and what got you interested in startups?  
Before working at Rsupport, my background was in Advertising as a copywriter/art director at agencies like TBWA, Grey, Y&R, etc.  I was always interested in technology and leapt at the opportunity to join a promising startup in the early stages.  Even during the post dot-com boom, my perception of the tech world was that it was a very exciting and wondrous place. I've always had an entrepreneur spirit, so working at a startup fit like a glove.
How did you initially raise funding for your company?  

Rsupport (parent of Mobizen) started as a bootstrapped startup for the first 10 years – growing by over 20% YoY.  Later we received investments from NTT Docomo and went public in 2014, listing on the Korean KOSDAQ stock exchange.
What has been your greatest achievement so far?  
Being part of a small startup that has grown into a public company.
How have you kept your business relevant and engaged with your audience over the last three years?
We place huge emphasis on considering user feedback and researching the market to ensure that we are providing our users and potential users with exactly what they want. We went through a point in time where we were completely changing Mobizen from a PC application to a web based application. By listening to user feedback at the time, it became evident we needed to keep both versions to ensure Mobizen appeals to the large audience of Android users that are out there.
How long has your startup been in the making, and who is the team behind the business?  
Rsupport was founded on November 6, 2001 in Seoul, Korea by the CEO/founder, Hans Seo. There are now approximately 200 employees across our offices in Korea, China, Japan and the US. Mobizen was released in May 2012.
What has been your biggest challenge so far as a startup owner?
As a startup owner, hiring decisions are key. Running a company of any size is a team sport, and without the right team members at the right times, things can go from difficult to impossible.
In the coming year, what would you like to achieve with your business?
Although Rsupport is a large company in Asia; in the US, EU and Latin America it is virtually unknown. With Mobizen, we see another startup type challenge and are building from the ground up. The ultimate achievement is to gain significant installation numbers and develop Mobizen into a known brand.
What has been your most valuable lesson so far since starting your business?  
The most valuable lesson has been the importance of finding the right people with a combination of industry knowledge and field expertise, who can really boost the business to grow into a viable player in this market.
Finally, if you could give one piece of advice to someone thinking about starting a business, what would it be?
I would say the most important thing when starting a business is to set out precise objectives and the detailed steps it will take to fulfill each of these under a timeline. This is the best way to closely monitor your progress, enabling you to make critical decisions and changes along the way that will ultimately achieve your goal.
Related articles