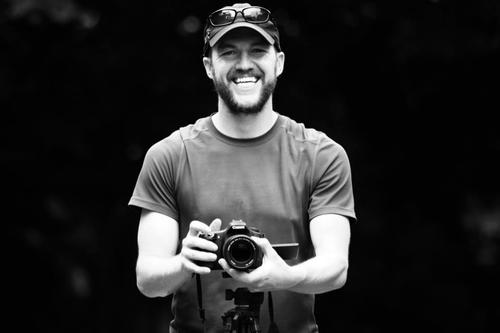 Humanity is an interactive iPad app and documentary series that gives you an immersive look into the lives of fascinating people around the world. The interactive app, built exclusively for iPad, features dozens of short documentaries on locals, immersive soundscapes, dozens of photo essays and more – it's nearly 2-hours of content with each issue.
At whom is your startup aimed?
We appeal to travelers and adventurers who want more authentic, immersive travel content experience. We see a lot of crossover with brands like National Geographic, TRVL, Vice, and Patagonia.
How does your startup stand out against its competitors?
Unlike most travel apps that focus on what to do or where to eat, or most travel shows that feature a host in a long-form show on TV, Humanity is a truly immersive, short-form content brand that aims to inspire people to travel more, learn more about a place, and immerse themselves in a foreign country.
Where did the idea for the startup come from?
The idea stemmed from loving travel but not being inspired by any other travel content out there. There's not much in terms of high-quality, non-cheesy travel content for adventurous travelers. The second reason was to bring a more authentic view to travel content by featuring locals – their culture, their lives, and what makes them unique. For Humanity, it's not about a host or television guidelines – it's about the people and places we cover.
Did you have any concerns when starting your business, if so what were they?
Our biggest concern is hammering down exactly how to market the iPad app and get people onto their iPads. We've had a ton of amazing response from people who really love the app, so we need to keep working on getting people to it.
What is your business background, and what got you interested in startups?
I studied journalism and writing in school but was always more drawn to the visual image. I worked at a startup called Wanderfly (later acquired by TripAdvisor) as their content manager, writer, and blogger, which solidified my love for the uncertain, unique, and self-motivating startup culture. Humanity definitely came out of a love for traveling, the startup culture, and the visual image.
How did you initially raise funding for your this venture?
We initially self-funded the first year of the company and our first 30-short films, but when we decided to make it an interactive iPad app, we turned to Kickstarter to raise the funds. We have since funded it in many ways, including sponsored content.
How long has this been in the making, and who is the team behind the business?
My cofounder Gaston Blanchet and I started Humanity in late 2012. For a year, we basically learned everything we could about shooting, traveling, and telling stories. The team has always been just he and I, but we also added two contractors to design and build the app with us. Now, we pull in other shooters and editors when we can, but the core team remains the two cofounders.
What has been your biggest challenge so far?
The biggest challenge so far has been getting the app to people while they're on their iPads. While we have a big social media following, a good number of views on Vimeo and Youtube, it's definitely difficult marketing an app and getting people to view the content in the immersive environment it was created for.
In the coming year, what would you like to achieve with your business?
The biggest goal for 2015 is to continue to create great content – and to be successful enough that we are able to do so. Another goal is to partner with a brand to help them not only get the word out about their own offerings, but become a part of Humanity and help us tell these amazing stories we find around the world.
What has been your most valuable lesson so far since starting your business?
Be persistent and keep putting out quality work. If you are consistent and keep improving, eventually people will notice.
Finally, if you could give one piece of advice to someone thinking about starting a business, what would it be?
Make sure you know all of the challenges involved in each stage of the process. If you want to start a content brand, figure out the different channels to release that content. If you want to make an app, make sure you understand the challenges that come with that fully. And just keep working and doing what you love – that's always the goal.