Believe it or not, you don't need millions in the bank to launch a successful new company, you just need to take a savvy approach. So long as you refrain from taking a wage and use your profits to fund growth, you could start almost any business with less than $10,000. There are even options open to you if you can't lay your hands on that amount of money. High street banks are now becoming a little more flexible when it comes to investments. Since the recession, they have been careful about the ideas they fund. However, things are getting back to normal now. That means anyone with an attractive business plan could get the money they require.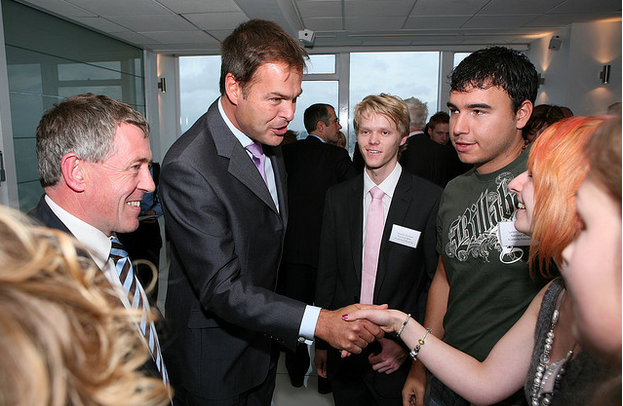 Digital marketing
So long as you understand how the Internet works, you could make a lot of money from digital marketing. Most of the work you will undertake is very simple. Business owners just want someone to create a decent online presence for their brand. That means your days could be spent dealing with social media campaigns, and publishing blog articles that contain links. Just be warned that there is a lot of competition in that marketplace, and so you'll need to work hard to stand out from the crowd.
You can also try 10 places for e-commerce ideas.
Construction
The best thing about starting a construction company is that other people will do most of the hard work on your behalf. While you'll have to spend a lot of time bidding for contracts, all the physical jobs will be completed by qualified tradesmen who subcontract to your firm. It's always worth considering your niche in that industry though. Perhaps you might like to specialize in the design and construction of schools? Maybe you could even focus on dental office design? You'll find it much easier to win clients over if you become an expert is certain areas.
Web design
With so many business owners now understanding the importance of trading online, anyone with the right skills could make a killing in the web design industry. The average company will pay between $2,000 and $20,000 for an awesome website for their brand. The average cost to web design agencies for those sites is less than 50% of that amount. So, you don't have to be a mathematician to see the potential profits involved in this industry.
Online media
Starting a news and information website is a brilliant idea if you know how to drive lots of traffic to domains. While you're never going to compete with the likes of CBS or NBC, you could see substantial financial rewards from advertising. You simply have to publish well-written articles that contain all the essential information people want about current events. Focusing your efforts on the world of celebrities usually makes things a little easier.
After reading through those four business ideas, we hope at least one of them has sparked your imagination. None of them should cost a lot of money to get started, but all of them could make you a millionaire in under one year. Good luck with that!