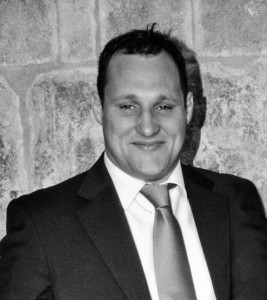 Tabletize is an online platform designed to create native mobile apps with a WYSIWYG Web editor — without writing a single line of code
What does it do?  
We provide a full customization and design first approach to mobile, for communication agencies, graphical designers and developers.
Tabletize's web-based application allows individuals and companies to build apps using a coding-free interface. The application enables everything to be updated on the fly, for changes in Apple or Android on pages, sections, and content of an app.
Supporting features include native iOS and Android deployment for stores, ad hoc distribution, responsive layouts, fully custom layouts, geo-localized and push notifications support, iBeacon support, automatic CouchDB sync with server, and custom databases.
The only thing that businesses are required to do to achieve a native app is to pick and customize a layout. The platform produces a fully functional APK and IPA, enabling users to publish their applications on Google Play and the Apple App Store.
Who is your startup aimed at?  
Our aim at Tabletize is to become the default for companies looking for native applications in a fast and convenient way.
The platform is particularly suited for design agencies and communications companies looking to create mobile app interactive catalogues, presentation applications, product applications, and digital magazines.
How does your startup stand out against its competitors?  
We believe our feature sets and user experience exceed all others in the market. In particular, our iBeacon and BLE support is a plus for users looking to get an app up and running as quickly as possible
Where did the idea for the startup come from?  
We were overwhelmed by app development request as contractors, so building a tool that sped up the process seemed natural. All the existing tools on the market were designed for consumers, whereas we wanted a pro tool, so we decided to start a business around the idea.
Did you have any concerns when starting your business, if so what were they?  
I don't know if you can call them concerns, but we realized that when you start a something new, you have many many choices to take. Going towards consumer or pro was one of these "scary" choices. We think we got it the right way.
What is your business background, and what got you interested in startups?  
I'm actually a web developer myself. I first worked as an employee, and then founded a company that outsourced development in the web application field for third parties. Founding a startup is like doing entrepreneurship on steroids, everything is much faster, riskier, and of course, potentially much more profitable. I think I did it because I love designing and building things.
How did you initially raise funding for your company?  
We got a small seed from an Angel investor who we knew from previous businesses. I pitched him the idea and we were set.
What has been your greatest achievement so far?  
As an entrepreneur, I sold my first company and contributed to building a successful business in the sports area with Wyscout, the world leader in football (soccer) stats for soccer professionals. I had a role there as the VP Engineering and Research. As the CEO of Tabletize, I'm really proud of what we built from a technical point of view in such a small amount of time. We really faced and solved very complex problems in many elegant ways.
How have you kept your business relevant and engaged with your audience over the last three years?
We regularly speak to our audience and try to identify and predict their needs. It is an ongoing process, primarily because the scenario is changing every day.
How long has your startup been in the making, and who is the team behind the business?  
The idea came to us in 2011, but we started with the first seed in May 2012. Marco Piccardo was the mobile lead developer in my previous company, and became the company CTO. Marco is incredible both as a developer and as a manager. Nicolò Cavallo joined as the Sales Manager, he has an outstanding experience in the sales area and managed a quite large sales network in the past.
What has been your biggest challenge so far as a startup owner?  
I think it has been the internal Italian market. When you start selling your product, it seems natural to begin from your surroundings, because it is easier. Our surroundings however are nowhere near the level of reactivity and awareness that you find in the Valley or the San Francisco area. I think this is California's biggest advantage, much more so than the money or the VC ecosystem. The "close" market is huge, rich, and full of early adopters, and extending to the entire US is relatively easy. For us, internationalization is not as easy of an option.
In the coming year, what would you like to achieve with your business?
We want to spread the use of our platform as much as possible. The world needs a Mobile CMS tool to speed up the development of apps. Furthermore, I would like to open up a marketplace for plugins and additional modules for the platform itself.
What has been your most valuable lesson so far since starting your business?  
Be transparent to everyone, to yourself and to your employees, and don't give up, ever.
Finally, if you could give one piece of advice to someone thinking about starting a business, what would it be?
Your close team is crucial, so select the right people with the right motives. Stay as lean as possible, and focus on customers and the product.