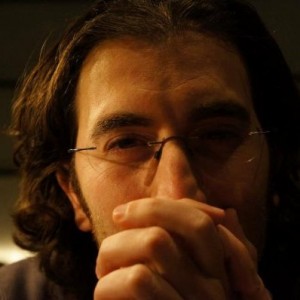 FakeOFF is the most powerful web tool available to guarantee the identity of Facebook users' social networks and to ward off predation from thieves, hackers, sex offenders, and other malicious persons.
Who is your startup aimed at? 
FakeOFF is aimed towards teens and single individuals that find themselves adding new friends often, and to any person interested in the online monitoring of social media. 
How does your startup stand out against it's competitors? 
Today there are no other companies that offer the capabilities of FakeOFF. FakeOFF can analyze up to 365 days of Facebook timeline and user activity, including the authenticity of photos, and returns an easily comprehendible numbered score for each "friend".
Where did the idea for the startup come from?
The idea for the startup came when I realized that the internet is a tremendous platform for networking and for connecting socially, but many of the same things that make it so useful also undermine its safety. A lot of people are weary about the interactions they or their loved ones are engaging in on sites like Facebook, and that is with good reason. You wouldn't let just anyone in to your house, right? But people are much looser with their online behavior, even though the level of access people can gain to your life just through a Facebook account is considerable.
Did you have any concerns when starting your business, if so what were they?
In any business, particularly startups, there are concerns related to a company's success. I see this as positive concerns that sharpen you along the way.   
What is your business background, and what got you interested in startups?
I am an Israeli entrepreneur with over a decade of startup experience, most of them are internet startups that led me to the place I am today with FakeOFF as a global application that provides a service to many users.
How did you initially raise funding for your company?
We have not raised outside funding for the startup to date. The funding that was used was private funding until now.
What has been your greatest achievement so far? 
FakeOFF is my greatest achievement so far. To see ten of thousands of users using the app every day and to understand that you are giving them security in real life is a great feeling.
How do you keep your business relevant, and engaged with your audience over the last 3 years?
With engagement, with FakeOFF it is all about creating the strongest and most reliable product. FakeOFF relies on a sophisticated algorithm to assess user activity — including feeds, likes, photos, shares, and responses. The system then sends back a straightforward numbered score, along with a basic chart to help interpret it. Users pick the "friends" whose identities they are unsure of, and can track their activity using real-time security updates. 
How long has the your startup been in the making, and who is the team behind the business?
FakeOFF was founded in 2013, we have been working on it for almost a year. Our team consist of me as a founder & CEO, CTO, CMO and CIO.
What has been your biggest challenge so far as a startup owner?
The biggest challenge so far was the FakeOFF technology and algorithm that we had to invent to provide our users with the best results. FakeOFF is using advanced server technology that can grow very fast with our user's growth.
In the coming year, what would you like to achieve with your business?
Our main goal in FakeOFF is to provide the best service to many users as possible so our focus is on making the app accessible and widely spread..
What has been your most valuable lesson so far since starting your business? 
The most valuable lesson so far is that in startups like FakeOFF that gives service to many users, it's important to make important decisions less with feeling and guts and more with statistics and numbers.  
Finally, If you could give one piece of advice to someone thinking about starting a business, what would it be?
Give your best effort 3 times in order to make your startup a success. If you don't make it, realize that you are a creative person and try again with something better.
Related articles