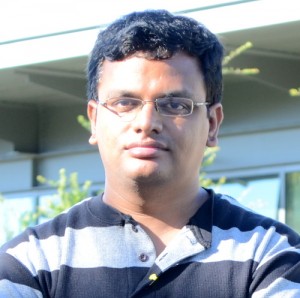 What is your product and what does it do? 
KiSSFLOW is cloud workflow software designed to work along with the Google Apps Suite.
Using the KiSSFLOW workflow management software, you can design your organization's workflow process in a matter of minutes, and the automated workflow can then be used by members of your organization immediately.
The KiSSFLOW workflow tool offers a five-step workflow builder wizard, allowing users to achieve in a matter of minutes, what would usually take them months of effort and thousands of dollars.
Who is your product aimed at? 
KiSSFLOW is for Google Apps customers who are looking for a simple and efficient way to automate workflows around their existing email user base.
How does your product stand out against its competitors? 
KiSSFLOW is the first workflow product built exclusively for Google Apps. KiSSFLOW brings Gmail-like simplicity to BPM Software. It is the first and only self-service business process/workflow management software.
Where did the idea for the product come from? 
Google Apps offers cloud and web-based productivity software, including Gmail for business email accounts, documents, calendars, which is meant to take care of a business's collaboration and messaging needs. However, one of the missing links in the Google Apps product suite is a workflow product to manage all their workflow needs. We were able to achieve this through our team's experience with building B2B apps.
Did you have any concerns when starting your business, if so what were they? 
We didn't really have any concerns when starting our business. We knew a lot about the BPM market and its short comings, which gave us confidence for our venture.
What has been your greatest achievement so far? 
We have over 9000 customers using our product across 108 different countries. Our greatest achievement was being able to achieve this within two years of launching KiSSFLOW.
How have you kept your business relevant and engaged with your audience over the last three years?
We listen to our customers carefully, and make sure to interact with them regularly. We do executive level customer interviews on a 1-1 basis, allowing us to continuously enhance the product to meet the expectations of our customers. We also look out for what our competitors are doing, which indirectly tells us what our market is demanding.
How long has your startup been in the making, and who is the team behind the business?
KiSSFLOW is produced by OrangeScape, which has been operating for nearly a decade. OrangeScape is one of the pioneers in the Application PaaS space, and is featured in the Gartner and Forrester PaaS reports.
What has been your biggest challenge so far with your new product? 
Setting up the processes to sell, service and support a customer base across 100+ countries is not easy, and was definitely our biggest challenge. A lot of things went wrong before we established a mature and repeatable process.
In the coming year, what would you like to achieve this line of business?
We want to hit 25,000 customers in the next 12 months.
What has been your most valuable lesson so far as co-creator of KiSSFLOW?
"Start simple". We rolled out our product with only core set of features that are absolutely necessary.  We didn't charge our customers for the first six months. We actively engaged with them to understand the features they wanted and slowly built the product without losing the simplicity. That helped us create a very simple product with no nonsense features. Even now, our users drive our release and we were never so happy developing new features, as we know lot of our users are already waiting for it.
Finally, if you could give one piece of advice to your peers who are thinking about building products in the B2B space, what would it be?
Typically B2B products usually lacks the simplicity of B2C products and it obviously lacks fun. And there lies the opportunity. Every legacy application that are used in enterprises can be made simple without losing the sophistication. The users would love it. The time is ripe for new age of enterprise applications to dethrone the legacy applications of the past.
Dinesh Varadharajan, Co-Creator of KiSSFLOW
Related articles