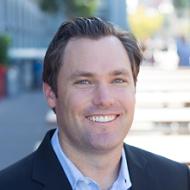 What is your startup
Founders Network (FN) offers lifelong peer mentorship to over 500 tech startup founders.
What does it do?  
FN provides a range of services and benefits to its group of members — including online mentorship programs, direct connections with other founders through a vibrant and confidential peer mentorship community, and links to prominent Angel investors and Tier-1 Venture Capital firms.
Members solve tactical problems through an Online Mentorship Platform and address strategic issues through confidential Peer Advisory Boards. A professional staff facilitates member success through warm introductions to fellow members, affiliated angel investors and Venture Capitalists, and partners offering over $200k in discounts. Founders Network members are located in San Francisco, Los Angeles, New York and other tech hubs.
Who is your startup aimed at?  
We are focused on serving tech startup founders.
How does your startup stand out against its competitors?  
FN is uniquely focused on lifelong success through peer mentorship and has proven complementary to service providers, founder matchmaking platforms, startup accelerators and the investment community. We've seen a tremendous amount of interest from graduates of accelerators who are looking for a longer-term, proactive support network.
Where did the idea for the startup come from?  
After 15 years in Silicon Valley, I realized the startup ecosystem was missing much needed service and set out to build an organization dedicated to founders. I realized that no one is better qualified to advise founders than fellow founders, and at FN we believe that long term relationships are the foundation of success. FN's high touch facilitation enables its members to focus on building and developing their startups and not use their time on building networks.
Did you have any concerns when starting your business, if so what were they?  
Yes, every entrepreneur has a vision. Until you turn that vision into a reality, there is the risk that your vision is just a hallucination. Thankfully, we've been able to double our membership every year since inception, proving the need for the service we provide.
What is your business background, and what got you interested in startups?
Prior to FN, I advised hundreds of Silicon Valley entrepreneurs while relaunching Santa Clara University's Center for Innovation and Entrepreneurship (CIE). Before CIE, I helped launch AllDorm.com, an angel funded startup that connected national brands with the college market.
How did you initially raise funding for your company?  
We bootstrapped the business 100% since day one and we don't plan on raising funding.
What has been your greatest achievement so far?  
Our achievements are made everyday through the success stories we create for our members. These range from achieving product-market fit, recruiting co-founders and numbered employees, to customer acquisition and growth. This year, our community of over 500 members collectively hit the $100 million milestone in funds raised. This milestone underscores both the operational expertise and investor relationships within our community and the benefits of peer mentorship.
How have you kept your business relevant and engaged with your audience over the last three years?
We help our members succeed.
How long has your startup been in the making, and who is the team behind the business?
The vision behind Founders Network comes from my 15 years of experience within Silicon Valley, but FN officially started in 2011. Founders Network is supported by a full-time staff, as well as a Membership Committee who helps ensure high-quality membership.
What has been your biggest challenge so far as a startup owner?  
It takes a lot of work to get the startup off the ground. The biggest challenge has been transitioning from working part-time to full-time on Founders Network. It took a leap of faith, but it has really paid off.
In the coming year, what would you like to achieve with your business?
Every business has an imperative to grow. For us, that means full-time tech founders and partners, which include service providers, investors and really anyone who is looking to  support startup founders. We also have some open positions on the team that can be found here.
What has been your most valuable lesson so far since starting your business?  
"Don't go it alone. Find others who are walking the same path as you." Richard White, the founder of UserVoice.com gave me this advice, and even though I'm the founder of Founders Network, it is very easy as an entrepreneur to be heads down and not derisk and accelerate your decisions with advice and encouragement from your network. The best entrepreneurs leverage their network.
Finally, if you could give one piece of advice to someone thinking about starting a business, what would it be?
Launching a startup venture is a long, hard road, with lots of peaks and valleys. Investors will tell you it takes three to five years to launch a startup, but in reality it's more like seven to 10 years. Take a long-term view to starting a venture and invest in building long-term relationships because those are the only things that last. Relationships are the foundation of success.