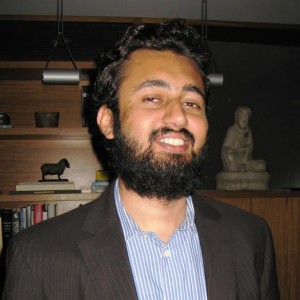 What is your startup?
Nameless is an anonymous professionals-only social app where professionals can express themselves, share thoughts, ideas and opinions and interact openly with other professionals.
What does it do?  
Nameless is an exclusive global platform for the exchange of ideas, sharing opinions, and for meaningful social interaction, seeking to give professionals an opportunity to interact with other professionals while being who they are.
Divided into two similar areas, users can log-on to Nameless to "Say Something," a hub where all the discussion and thoughts and ideas exchange of professionals from across industries and from across the globe is taking place. Secondly, users can "Ask Something", an area of the app specifically meant for questions professionals want to ask the global community.
We want the thoughts and opinions that our users write to stand out, and therefore the app lets users choose different colors as backgrounds to their posts and comments. Users don't get to upload their own pictures or images as text backgrounds, that being part of our focus to maintain a certain culture and avoid objectionable images, nudity etc.
Who is your startup aimed at?  
Nameless is aimed at the global professional community, including individuals working across industries whether they be Banking, Education, Health or Fitness.
How does your startup stand out against its competitors?  
We don't believe Nameless has any direct competitors, since we have a fairly different value proposition. Being an anonymous professionals-only app, where individuals interact in their capacity as professionals from different industries gives Nameless a unique positioning.
Where did the idea for the startup come from?  
While interning for a non-profit in San Francisco a few years ago, I had thought of some kind of web-based platform for professionals in the non-profit space to anonymously share their professional insights, experiences etc. But with the explosion in social media and the mobile app space, we realized the need for something much bigger and wider in scope and refined our initial concept into what is Nameless today.
Did you have any concerns when starting your business, if so what were they?  
Our biggest concern and focus is to be able to facilitate a certain culture within the app, so as to ensure that the Nameless community is producing, consuming and engaging with content that everyone truly enjoys and that meets certain quality standards.
We don't believe anonymity has to automatically imply something negative. Nameless is simply about opening up and interacting with other professionals from across industries through meaningful conversations on any topic, without carrying the burden of identity and having to worry about a reputation so much. We want to become a platform where users can feel engaged and liberated and have fun.
What is your business background, and what got you interested in startups?  
Ever since graduating from Harvard Business School, I have been involved in early and growth stage investing globally, with a focus on Asia and emerging markets. So I have always been a startup person at heart.
How did you initially raise funding for your company?  
To date the company is fully funded by the founders themselves.
What has been your greatest achievement so far?  
We have received immensely positive feedback on the product, design and the concept from a variety of professionals that we approached for initial feedback and that is our first major achievement, as it is a big proof of concept for us. This is the first major step for any entrepreneur, and we are really excited at the great feedback professionals from a bunch of different industries have given us.
How have you kept your business relevant and engaged with your audience over the last three years?
Not Applicable (as we are just launching)
How long has your startup been in the making, and who is the team behind the business?  
It has been in the making for about a year. I am the co-founder and CEO, and come from a background in early / growth stage investing and entrepreneurship.
My earlier venture was a fashion e-commerce company based out of New York that sought to provide a marketing and distribution platform to budding fashion designers from Asia. We quickly expanded our social media presence and attracted promising designers on the platform, but ran into team / founder issues that we couldn't fix and had to close the company. It was a huge learning experience on my end.
What has been your biggest challenge so far as a startup owner?  
The temptation to do everything at the same time. As an entrepreneur who is passionate about what I do, there is always the temptation to be 100% perfect on everything. But entrepreneurs have to learn to prioritize and make sure the team stays focused on the core.
In the coming year, what would you like to achieve with your business?
We would want to have become the platform of choice for professionals to engage openly with each other, and share and consume content that they enjoy and find useful.
What has been your most valuable lesson so far since starting your business?  
I think we are fairly early in the Nameless journey for this right now, so don't have any major lessons to date on Nameless.
Finally, if you could give one piece of advice to someone thinking about starting a business, what would it be?
There is nothing as exciting as building a start-up from scratch, but it is rarely easy. A lot of entrepreneurs sometimes jump to do their start-up with the mindset of "we will figure it out as we go".  Often there is a lot of uncertainty around a startup and founders have to frequently re-visit their strategy as they learn from the market, but one has to start with an initial thought out strategy from the outset. "We will figure it out as we go" mindset shouldn't mean the startup doesn't need a strategy to begin with. Founders have to be able to think through the startup lifecycle from launch, to growth, to where they see it in 5 years before they set up their companies.