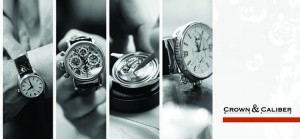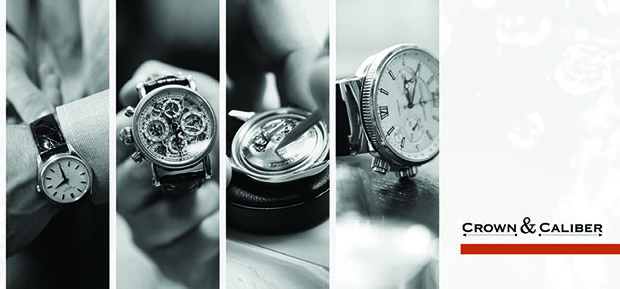 Buying a luxury watch is easy. But selling a luxury watch is frustrating, time consuming and fraught with scammers. Unless you are a full time watch dealer, odds are you are leaving money on the table when selling a watch on your own. Crown & Caliber makes it easy to sell a watch for the highest value possible with our "modern consignment" service. We will provide you with actual historical sales data for your watch and use such data to provide you with an estimated selling price. If you agree with the estimate, we will send you prepaid and insured packaging materials for you to ship your watch to our facility. Once received, we will clean, service, professionally photograph, warranty and list your watch on multiple sites, as well as pro-actively market it to our subscriber list of over 50,000 watch enthusiasts and our network of over 300 dealers. Over a 60 day period, we will guarantee you an offer for your watch within its original estimate. We have modernized the consignment process so that your watch will be seen by thousands of potential buyers, thereby ensuring the highest price possible for your watch.
Who is your startup aimed at?
Our audience is anyone who is looking to sell a high end luxury watch – defined as a watch with a value of at least $750. We have worked with many clients with watches in the six-figure range. We consign over 50 brands including Patek Philippe, Breguet, Omega, Rolex and others.
How does your startup stand out against it's competitors?
Our biggest competition is the local watch buyer. The problem with selling your item to a watch buyer is that they are going to buy it for x and then sell it for y. So in the back of a seller's mind is always the question: 'what are these guys going to end up selling my watch for?' We decided to create a service where we work with the seller instead of against. In this age of technology, customers demand transparency. Watch buyers can no longer get away with hiding behind their margins.
Where did the idea for the startup come from?
A few years ago, I sold my car to the local dealership. Shortly after, the seller's remorse stated setting in. I thought I got a good deal, but I began to have my doubts. "Did I really get a good deal?" "How much will they end up selling my car for?" I asked. Naturally the dealer was buying the car from me in order to sell it at a profit. But how much were they making? It was this experience that made me realize that the relationship between a seller and a dealer is, by nature, adversarial. Further, this interaction is rooted in the fact that the seller does not know the true value of the item. So I thought of creating a better model for selling an item. One where there was full transparency, and the two parties' interest were aligned. Having had the watch bug for a while, I decided to apply this model to the pre-owned watch industry.
What is your business background, and what got you interested in startups?
My background is in private equity. As the managing partner for a $20 million fund, I have invested in multiple companies for the past 10 years. Our greatest successes have been businesses with a differentiated strategy that provides the best possible solution to the real problems of the customer. That is exactly what we have done with Crown & Caliber. Our service is easily the best option out there for the person looking to sell a watch.
How long has your startup been in the making, and who is the team behind the business?
We have been around for just over 2 years. When we started the company, there were just two of us. We now have 13 incredibly dedicated folks that make things happen. Our team is incredible, and I would put them up against any other company out there.
What has been your biggest challenge so far as a startup owner?
One word: "Focus." A successful start-up is all about focus. Early on, we were amazed at the opportunity for our service. There were so many different applications for it – and we pursued a lot of them. In retrospect, it would have been helpful to be more focused. I believe this has been a "high class problem" though – because we have had to come to terms with the fact that there is a huge demand for our service.
In the coming year, what would you like to achieve with your business?
Our goal is to become the preferred way to sell a luxury watch. We have made incredible progress toward this goal, having grown every single consecutive month since we started.  One year from now, we are expected to increase our monthly consignments by 10x. While this is a lofty goal, it is how we define success. We know we are the best solution out there. We also know there are thousands of people that face the daunting task of selling their watch. Therefore, we know this can be done.
If you could give one piece of advice to someone thinking about starting a business, what would it be?
While the business operations are incredibly important – don't ignore the culture of your company. One day, you will be on your deathbed and you will have to ask yourself whether you built a business or built a legacy. I prefer the latter. When we started Crown & Caliber – we first started by defining the type of culture we wanted to be known for. That has been our guiding light for hiring, decision making, goal setting, etc. Don't get stuck in the day to day minutia of the business and forget about how important your company's culture really is.
Related articles