With its generous tax benefits and DLT regulatory framework, Malta is a great destination for startups and entrepreneurs. Artur Hochberg of Malta takes a look at why the country is a good choice for startups.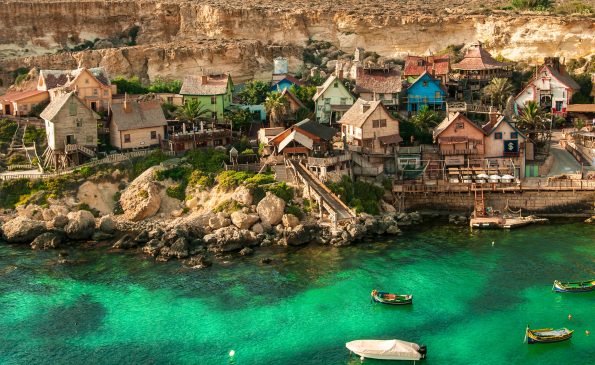 Traditional startup hubs like Berlin, London, and Paris have long dominated the European business landscape. Although not nearly as well-known as the mentioned cities, Malta has been acting as an attractive location for startups for years.
Artur Hochberg of Malta took a closer look at why his country has enjoyed an unusual amount of success in this regard.
Malta boasts a strong economic foundation. Lacking natural resources, it has always relied on the competitiveness of its workforce.
The banking sector of the country is sturdy. That explains why Malta has sailed through the 2008 financial crisis without significant problems.
In 2018, Malta has been proclaimed "Blockchain Island". The Maltese government is always looking to cash in on new economic trends. In 2018, the country enacted the first proper regulatory framework for DLT technologies.
The Maltese Government supports startups. This support is not just a nominal one either. Individual and business tax benefits are some of the most generous in the EU.
The Maltese are Hard Working and Good English-speakers
Artur Hochberg from Malta is in an excellent position to assess the quality of the Maltese workforce.
Not only are these people hard-working and good English speakers. Their technical competence is generally above-average as well. They will also work for lower wages than their counterparts in some of the more popular financial hubs.
That said, Hochberg does point out that Malta's workforce is limited. The islands are home to fewer than half a million people.
Local people also tend to be risk-averse. Being trapped in "small thinking" is often characteristic of local businesses.
Maltese Banks are Healthy and Profitable
For all the promises of blockchain technology, startups in this day and age still need a strong banking background. Artur Hochberg of Malta knows that this is one of the strengths of his country.
Malta's banks barely flinched as the 2008 financial crises wrought havoc elsewhere.
"Blockchain Island" Embraces Innovation
The lack of a reliable regulatory framework has long been a spoke in the wheels of blockchain startups. Malta is the first nation to cover this base.
The needs of blockchain startups are more complex than those of regular businesses. Yet the promise of such startups is also exponentially bigger.
According to Artur Hochberg of Malta, three bills cover all the necessary DLT regulatory bases:
The Malta Digital Innovation Authority Bill.
The Innovative Technology Arrangements and Service Providers Bill.
The Virtual Currencies Bill.
Corporate and Personal Income Subject to Generous Tax Benefits
Malta has always been an attractive destination in this regard. Startups are saddled with a 35 percent tax on total revenue. This translates to an effective tax rate of only 5 percent after the distribution of dividends.
Furthermore, dividend recipients can apply for other tax refunds.
There is no wealth tax, inheritance tax, or tax on capital gains in Malta. Income taxes are only paid on income arising in Malta.