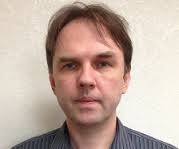 What is your startup
1World Online (or just 1World for short) is an Internet-based company launched in 2011, with the mission of finding out what people really think.
What does it do? 
1World Online, Inc. is in the business of enabling web publishers—whether it be print publishers online, brands acting as publishers, or bloggers—to increase customer engagement and learn more about their audience.  1World is able to accomplish this by deployment and SaaS subscriptions of its multi-faceted consumer intelligence platform, which gets to the answers of what people really think via opinion gathering online applications such as the 1World Poller, Debate Forum, and 1World Quizzes.

These applications in turn enable smart content-generation such as our featured "news about the news," infographics, public opinion snapshots, and targeted articles.
We are also providing demographics and psychographic analytics based on learnings about the audience, which helps publisher to serve better content and advertisement.
Who is your startup aimed at? 
For news organizations and other traditional web publishers, we offer benefits to both the editorial side (increase user engagement, learn about what their readers care about) and the business side (monetization opportunities, detailed reports for advertisers).  For brands-as-publishers, we offer our applications and tools for the marketing and website teams.
How does your startup stand out against its competitors? 
No company is offering the set of value-propositions that 1World offers. Some offer engagement applications, some offer content syndicated or otherwise, many offer analytic tool, but nobody packages all of this into a unified system.
Also, only 1World has an international scope, with divisions or sales organizations in South America, Western Europe, Eastern Europe, India, China, Japan, the Middle East, and in 2015, Africa and Australia. Comparing and contrasting across the world is a powerful capability.  We uniquely provide a "news about the news" capability where a day or two or three after a major news event, the results of polls can be worked into a follow-up story about what people think about the particular topic. 
Lastly, we are in unique position to deliver the psychographics layer of Big Data programs for companies, meaning that how people think can now be combined with click behavior to provide powerful results.
Where did the idea for the startup come from? 
In our previous companies we worked on various cloud-based technologies but, at some point, I decided that for the next gig I wanted to address a real social issue rather than pursuing another purely technological innovation. The idea that popped up in my head one night was, "What do people really think about all these controversies that surround us every day? Do we have a tool to find out quickly what is the real public opinion about the topics of interest quickly and reliably?"
After initial research, we concluded that such tools don't exist. We discussed its relevance for businesses, and it was really clear that understanding consumers, especially target audiences, is a key for any company or service provider, so there was no doubt that the idea of 1World would be monetizable. We thought that this was especially true if we manage to build global service with ability to poll people in various countries, states, and normalize collected data at the end to make it truly useful and actionable for decision-makers.
Did you have any concerns when starting your business, if so what were they? 
Competition, especially big industry players, was always a big concern and we keep refreshing our knowledge about the competitive landscape every six months. We also had chosen to do mobile-first approach (as we thought mobile is the king), just to realize much later that desktop traffic is still dominating for most of our partners, deploying 1World widgets on their sites.
What is your business background, and what got you interested in startups? 
I've been working in startups most of my career. I founded a company and became a CEO straight out of university, after receiving my Master's degree in C.S. in the mid 90's in Russia. The company offered services in software development and system integration during the early days of networking. Then I founded three startups between 1999 and 2010 in Silicon Valley, which were a combination of hardware and software for Smart Home Technology, but now 1World is my primary project.
Why startups? Because they really give you freedom of creation, the ability to test your limits and to do something exciting that makes a difference for yourself and for other people that start using and enjoying your product.
How did you initially raise funding for your company? 
We initially raised a mere $50K among the founders and by not paying ourselves for a long time, were able to make that last a long time. We raised $1.5M in our first large seed round.
What has been your greatest achievement so far? 
We landed one of the world's largest news organizations as a paying customer, a multi-year relationship encompassing several languages and continents.
How have you kept your business relevant and engaged with your audience over the last three years?
We've been working on new features, as well as testing / validating our idea and assumptions non-stop over the two years  that we have been in operation, making quite a few significant adjustments to our model. In particular, we put more emphasis on making seamless modules (widgets) to integrate into partner sites.
How long has your startup been in the making, and who is the team behind the business? 
I ran a cultural magazine for years and starting thinking about how to replicate it in an online world. The team I gathered together were people I worked with in the past, proven players in their areas. Indeed, the co-founders are working on our third platform company together here at 1World. 
What has been your biggest challenge so far as a startup owner? 
Some of the early employees, people, that I really counted on, and who received significant equity in the company, turned to be not exactly suited for a challenging environment and didn't produce the value expected. This resulted in less stock available for new team members, many of which did surprise me in a great way, becoming true stars. Another was the 16-18 hour a day work weeks for many months in the row, without weekends and vacations..
In the coming year, what would you like to achieve with your business?
In the next year we will complete the core features and applications we set out to build.  We also will expand internationally, which will be one of our key differentiators.  We will be rolling out the ultimate features of our analytics, becoming what we call "the social research engine."
What has been your most valuable lesson so far since starting your business? 
The main lesson was that, if you believe in the concept, sooner or later, you will find the way to package your product the right way and make it attractive for clients. Constantly looking for feedback, building ecosystem of supporters / believers / people aware of your solution and non-stop improvements and experiments – these are the tools to "getting it right".    
Finally, if you could give one piece of advice to someone thinking about starting a business, what would it be?
If you're thinking about starting your company and you do have an idea that makes your heart beat faster – absolutely do it, regardless of all kind of challenges that are coming with entrepreneurship. Do calculate when to start, with whom, how, and don't be afraid to talk about your idea with as many people as you can. It's critical to know the appeal and bounce ideas / expand your perspectives via feedback.