Agam Berry is a serial tech entrepreneur, digital marketer, and cryptocurrency supporter with a passion for expanding the size and acceptance of digital currencies such as Bitcoin. He earned a Bachelor's Degree from Punjab University in 2010 and has focused his career on digital marketing ever since, specifically helping in the sale of unsold ad inventory. His decade-plus of experience establishes him as a clear thought leader in his field, where he relies on analytics to give him his competitive advantage.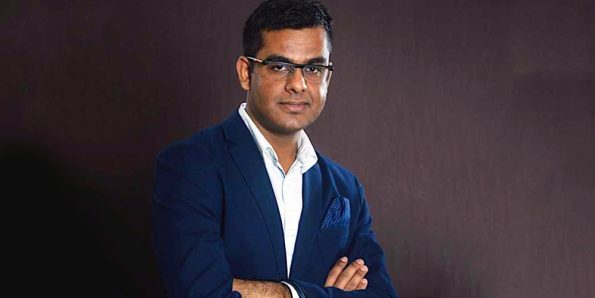 Berry believes that cryptocurrencies such as Bitcoin are the next step in digital marketing, as many industry leaders have invested in the space without integrating it into their business models. We recently sat down with Berry to discuss his business success and his passion for digital currencies.
1. Your resume is quite impressive. When did you first make your mark on the tech industry?
It was shortly after I graduated from college in 2010. I noticed that webmasters were having a hard time selling unused ad inventory, preventing them from realizing their revenue potential. I introduced a direct response marketing campaign backed by strong analytics to help them achieve their financial goals, inadvertently becoming an industry leader in the process.
2. What accomplishment are you the most proud of?
After my initial success above, I went into digital consulting and have had the pleasure of working with numerous startups as they are getting off of the ground. One of the companies I helped launch was later purchased for an eight-figure sum, a surreal experience when you know everybody involved! I keep in touch with the founders of that company and consider them life long friends after our shared experiences together.
3. We see that you have a passion for cryptocurrency. What is a Bitcoin?
Bitcoin is a digital currency that may be traded for goods and services like any other type of money. Unlike American dollars, Bitcoin is decentralized, so there is no government or Federal Reserve manipulating it at any given time. Instead, it utilizes blockchain technology to record every transaction. This not only makes every transaction verifiable, but also allows for the introduction of hacker-proof fail-safes that make it safer to use than your average bank.
A lot of people take stable money for granted, but many individuals lack access to reliable currency. I see cryptocurrency as a great opportunity equalizer that will revolutionize global trade by empowering citizens of every nation to do business on equal terms. My own industry, digital marketing, is well-suited to be a leader in this upcoming revolution, and I look forward to assisting that process in any way that I can.
4. Who created Bitcoin?
Bitcoin was founded in 2009 by a person or group using the alias Satoshi Nakamoto. Satoshi Nakamoto was heavily involved in the management of Bitcoin at first, but eventually drifted into the shadows without anyone finding out their true identity.
5. When did you start becoming passionate about cryptocurrencies?
I first learned about Bitcoin and other cryptocurrencies from a friend in 2013 and immediately devoured every article and YouTube video I could find on the topic. I convinced my accountant to accept payment in Bitcoin in January 2014 and tweeted about how much fun it was to pay him in the digital currency. From that point forward, I was hooked! If you are interested in learning more about Bitcoin, my website has some great resources.
6. Is this your next career move — becoming part of the cryptocurrencies pioneers?
Who can say? (Laughs) I don't think I'll completely abandon my consulting work, in part because I enjoy it but also because I feel that crypto will need backers in that particular industry in the near future. I have recently joined the Bitcoin Foundation, an organization dedicated to the spread of digital currency, as a testament to how important I feel it can be to the future of commerce. The best way to keep up with me is to follow me on Facebook and Twitter.
7. What is the biggest piece of advice you can give people interested in Bitcoin?
Though bitcoins are relatively new, there are many resources on the Internet that will help get you familiar with the basics. This website includes a good list for beginners. Also, there are apps you can download that can help track the value of bitcoins so you can stay on top of the ever-changing market. Right now it is an all-time high, which is very exciting!