Running a business is a challenge, and many business owners face major hurdles that lead them to turn towards consulting. The right consulting business can take a struggling or new company and push it towards the path of progression. A consultant can help all types of businesses leverage their resources and turn a profit. More importantly, they're able to help identify goals and various strategic ways to help achieve those goals.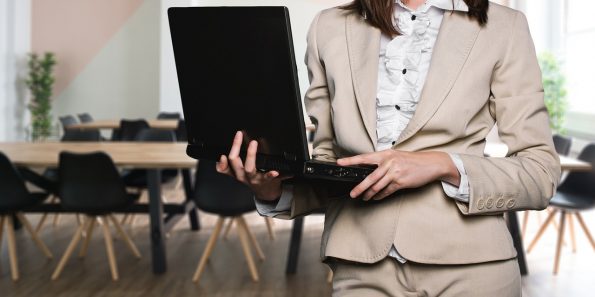 Image Pixabay
But when it comes to choosing the right consultant, it's not uncommon for entrepreneurs to feel stuck. This is especially true for startups in unique niches or small, growing industries. While there are consulting agencies that offer assistance in several different categories, it may be better for startups and small businesses to work with a consultant that has highly specific experience in their field. This way, they've dealt with similar issues before, have come up with their own ways of avoiding common problems in your niche, and have a track record with finding success helping businesses like yours. Here are a few consulting companies that cater to specific industries:
MJ Freeway: Cannabis
There are currently 29 states where cannabis possession is legal in some form. While restrictions vary from state to state, it's clear that over the past few years, there's been an upward trend in cannabis consumption and legality. More and more governing bodies are slashing taboos and favoring the research that supports the medicinal benefits of cannabis. The cannabis industry has also immensely supported economic growth. After all, it helped Colorado return from an economic downturn and balloon to a growth rate that's twice the national average.
As a result, many startups have been born in hopes of tackling a growing industry with even more potential. There's been a rise of cannabis tech companies, farms, and dispensaries. Baker considers itself the Salesforce of cannabis, and raised a $3.5 million funding round. PotBotics acts as a WebMD for cannabis consumers. And Eaze is the Uber for marijuana delivery.
With the growth of cannabis companies comes the need for proper consulting and direction. MJ Freeway Business Solutions offers a range of cannabis-specific services for their clients. They work exclusively in the marijuana industry. Armed with thorough knowledge on compliance and product, they're able to offer top-notch cannabis consulting services. Whether you're planning on opening a dispensary, launching a cannabis tech startup, or simply work in the cannabis field, MJ Freeway is equipped with the know-how to take businesses further.
Jordan Heis: Fashion Ecommerce
If you sell clothing online, why work with a general ecommerce consultant if you can work with a company exclusive to fashion ecommerce? This is exactly what Jordan Heis does for his clients. With an emphasis on fashion brands selling goods online, Heis aims to build the best ecommerce strategy for your brand without the hefty big-agency price tag.
In addition to custom strategies,Heis specializes in web design and development for ecommerce, website support, optimization services, and integrations. The team has worked with brands like ZANEROBE, one of Australia's leading street apparel brands; Marquise, a luxury baby apparel brand; and  Barney Cools, a surf lifestyle clothing brand.
Summit Salon Consulting: Salons
If you're dreaming of opening a salon or barber shop, Summit Salon Consulting is one of the best avenues you can take to make that dream come true. Summit Salon Consulting Group is currently the world's largest salon and spa business consulting company, and they've developed a tried-and-true formula for success. Each client is trained in leadership and business development through a 12-step program that involves getting started, handling inventory, salon education, recruitment, and much more.
This is a great option for potential business owners who aren't sure where to start, but have the drive and know-how to build out a business. Many salons have been born as a result of the program, including Salon Bogar in New Hampshire, Bespoke Beauty Bar in Pennsylvania, and The Avenue Hair Studio & Spa in Michigan.
The Center for Nonprofit Management
Nonprofit organizations require specialized consulting services, and the Center for Nonprofit Management is equipped to handle it. The company has a full spectrum of services for newly launched nonprofits as well as established and struggling nonprofits. Their goal is to improve the impact and effectiveness of every nonprofit organization that enlists their services. They achieve this through a myriad of different initiatives. What's unique about CNM is that they are run as a nonprofit as well, which as a consultant puts them in a better position to understand challenges and requirements unique to nonprofit organizations.