Entrepreneurship can take two tracks. Startup a business from scratch, or buy a business that has done its MVP and maybe even has a track record of revenue and customers. Taking the second option jumpstarts your entrepreneurship journey. There are so many other entrepreneurs out there who are selling their businesses, yet it can still be hard to find a business to buy. One needs to go the extra mile to make sure that they find a profitable business to buy. A lot of in-depth research needs to be done to get a clear understanding of exactly what you're getting yourself into.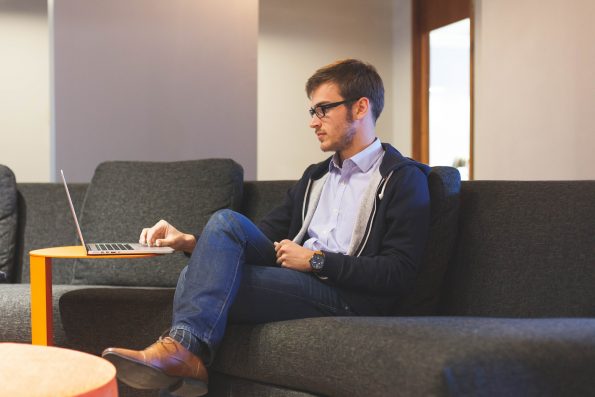 Idea Sources
Some sources that have proved to be helpful to those looking for a business for sale include:
Websites
There are many websites whose sole purpose for existence is to facilitate the selling and buying of businesses. Just make sure that the website you choose to work with is a trusted one. If you are looking for local business, you can search on these sites for business in your locality, such as businesses for sale in Miami.
Business Brokers
These work in a similar way as real estate brokers, only that they are dedicated to facilitating business sales and purchases. They function as an intermediary between the buyer and the seller, and only make a commission once a sale has been made.
Bankers
Bankers can be very resourceful because they interact with entrepreneurs a lot. They know what businesses are for sale and those contemplating a sale, as many of these business owners looking to sell are their clients.
Lawyers and CPAs
These professionals can give productive leads on which businesses are up for sale, or those contemplating a sale. This is because they also have a lot of dealings with business owners who procure their services.
Bankruptcy trustees
Bankruptcy trustees should be able to give a list of viable businesses that are insolvent and up for sale.This is to their benefit, as you will be purchasing the business assets and not their actual debt.
craigslist.org
Another way to buy a business online is to look for businesses that are for sale under the "For Sale / Business" category on Craigslinst. Sort them out to find which one interests you. Owners who list their business in this way are usually not technologically-savvy, which means there is likely a lot of room for improvement in their digital marketing that you can take on once you acquire their business.
Following a Process
For those looking to purchase a business, here is a process that includes what you should consider before buying the business:
Step 1: Find a business that is relatively undervalued
Typically, the value of a company is considered to be three times its cash flow. Find a company that is undervalued in terms of cash flow so that you will be able to pay off the investors quickly.
Step 2: After finding the ideal business, present it to the interested people
When you find the business and make a decision to purchase it, go to your friends and family and ask them to invest in you. Use their money to buy a business, but make sure to pay them back as soon as you can.
Step 3: Use the monthly cash flow to pay back the money you owe
After buying the business, it is very likely that you will start making money immediately. Use those profits to make monthly payments. The more you grow, the more money you will make.
Step 4: Take a salary for running the company
Once you are done with paying back the money, put some money away for yourself in the bank. The salary will help you to sustain all the effort put into growing your new business.
Pros of Buying an Existing Business
As an entrepreneur, you do not have to start your own business from scratch. There is always the option of finding businesses that are for sale and buying them. What really matters here is what you are willing to sacrifice in your journey as an entrepreneur. In fact, it is often cheaper to buy a business than start on from scratch. It's also much less risky because the business has been in existence for a while and has proven to generate some income. This will help you recoup the costs quicker and generate a revenue stream much faster than if you started a business on your own.
Conclusion
The buy or build decision is a personal one. If you take the "buy" route, finding the ideal business to buy is not a walk in the park. This is because there are many shareholders involved in the process. Take your time to find the best business for sale and if need be, get all the help you can.
A word of caution: when you decide to buy an existing business, find out why the owner wants to sell it. Nobody would want to sell a perfect business that brings in good money and is truly fulfilling. There could be a number of reasons for this and it's highly likely that they won't be completely honest with you. So it's advisable that you do your research thoroughly to find out for yourself.