Gone are the days when you had to sit under a bright light and have your mouth invaded with a plethora of tools. Dental care provisions have been around for eons now. It is one of the oldest medical professions, and yet we find that people seldom avail of dental care services.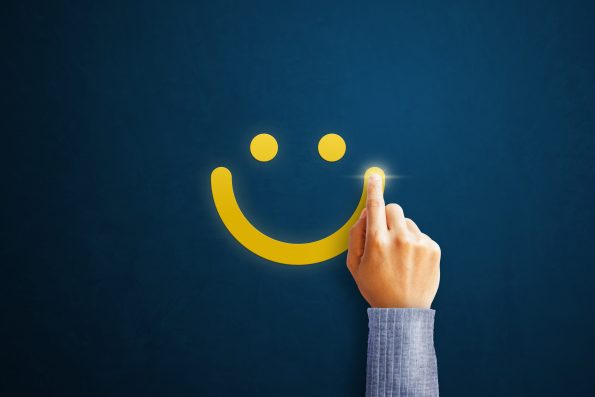 The inconvenience and discomfort that accompanies dental care is something that has been pulling back most people from getting regular checkups. However, technological advancements have bought immense changes in every field of work and dentistry is no exception.
Dentistry today is growing rapidly and is way too different from what it was in the past. Today, it is more reliable, accurate and efficient. Looking at today's scenario; the future of dentistry looks very promising. Several factors are collectively influencing the future of dentistry including technology, cultural trends and educational effort. 
A few innovations that are expected from the future dental care have been summarized below. 
A] Augmented Reality in Dentistry 
Virtual and augmented reality which was traditionally limited to gaming is steadily spreading through the world and bringing about great convenience and unimaginable progress in every field. It is expected that dentists will be incorporating this advanced tech to navigate through your mouth and virtually travel through your teeth's structures to identify flaws and treatments needed. Additionally, it is believed that the setting/decorum of a dental clinic will also be transformed into a more relaxation-inducing environment, which will reduce patient anxiety and keep them in comfort. Using AR or VR, the dentists can transport you to a beach, forest, meadow or other natural environments of your choice; and make the entire experience desirable. This will come in handy for patients with a dental phobia as well.
B] Teledentistry
The practice of telemedicine has already started. With the pandemic; visiting health care centers was difficult; this is when telemedicine started gaining popularity. This has given birth to the thought of imbibing teledentistry practices into regular schedules. This will help people who have difficulties accessing dentists like the disabled, elderly, and so on. Tele-dentistry is on the rise and many advancements are expected in the same due to the convenience and affordability it offers to both the dentists and the patients. So, don't be surprised if the oral health treatments get digitized very soon! 
C] Print New Teeth
Making and fitting a new crown, bridge or denture is a tedious process. Many dentists today are speeding up the process using 3D printing. This not only saves time for the dentists but also lets patients restore their teeth within hours, saving them from badly-fitting temporary tooth replacements. In the future; 3D printing is expected to go way beyond merely creating and replacing teeth. One major area that is being explored is replacing the standard "dead" dental crown with a living tooth.
Attempts are being made to replicate the blood vessels and nerve structure of a natural tooth using 3D printing processes and regenerating a fully functioning tooth. 
Another staggering opinion is that scientists are actually thinking out of the box and trying to find a way to grow new teeth! 
D] Usage of Dental Membership Plan Software
Maintaining records, adding members, verifying and managing members' account history, marketing and basically all the organizational tasks of services can be quite challenging. Not only are the treatment procedures evolving with technology; management is getting better too. Using in house dental membership plans software, professionals are able to streamline their workflows efficiently.
E] Intra-Oral Camera
One of the most stress-inducing tasks of visiting a dentist is keeping the mouth open for hours and having the dentists work on it with tools. The future is expected to bring in intraoral cameras, which will allow the dentist to look inside the patient's mouth and evaluate the captured images. Intra-oral cameras are already being utilized by several professionals but are not as common yet. The incorporation of these cameras will reduce discomfort to a great extent and improve patient experience overall and also simplify the tasks of a dentist. 
F] Robot Dentists
Robots entering dental offices might sound like a line out of sci-fi, but this is actually already happening in some places! A dramatic change is observed in a variety of dental procedures with lab technician robots around. Robots exponentially speed up the processes while improving efficiency and precision. So do not be surprised if next time you step into a clinic and run into bots performing dental procedures such as drilling, extractions and suturing. However; you can't expect the treatment to be entirely robotic; technology can assist but can't replace manual expertise. 
With education and widespread knowledge, people are slowly getting aware of the importance of maintaining good oral health.  This is steadily driving traffic to dental care services. 
With stunning advances in the future; the future dental care environment and treatments will be tolerable and even relaxing, which will compel patients for regular visits. Discomfort will be eradicated, giving way to a wonderful experience, and treatments will get more affordable, which will certainly make it easier to visit dentists, thereby ensuring you get healthy teeth for a lifetime!