According to the U.S. Bureau of Labor Statistics, more than 1.3 million accountants in the United States. But they don't all do the same thing. An accounting career is a diverse career path with plenty of different job options.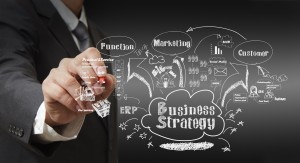 This article will highlight those options and provide some guidance as you work to figure out which of them is right for you. Keep reading to learn more.
Working for a Public Accounting Firm
One option is to work for a public firm that provides accounting services to other companies. For example, someone who pursues this career path may want to work for one of the Big Four accounting firms – Deloitte, Ernst and Young, KPMG, or PWC.
These jobs are often relatively demanding and require long hours, rewarding those hours with higher salaries. Maintaining an excellent work-life balance can be challenging and causes a reasonably high turnover rate among employees.
Working for a Private Accounting Firm
There are also private accounting firms that provide accounting services to other companies. There are more than 138,000 accounting firms in the U.S., so there are plenty of opportunities to pursue this career path.
These jobs tend to offer a superior work-life balance but don't usually pay as well as public accounting firms. So the better option for your goals will depend on your preferences.
Working Directly for a Corporation
Another option is to work directly for a company instead of an accounting firm. So, for example, you could work for Microsoft instead of Ernst and Young.
The benefit of these jobs is that you get to focus on the accounting needs of one company in a single industry every day. As a result, you don't have to worry about learning all the variances when dealing with businesses in different sectors. In addition, you get to sit at the same desk every day without traveling as much.
With that said, some people enjoy the variety of focusing on different accounting types every day, which could be a reason to choose an accounting firm over working for a private company.
Open Your Practice
Finally, you can also open your practice. This gives you the freedom to be your boss and puts more responsibility on your shoulders. You'll have to find and retain your clients, and there's no guarantee that you'll be able to do that consistently – especially when just starting.
That being said, there's a lot of accounting practice management software nowadays. And this technology can significantly simplify the process of running your firm. With the automation and integration offered by accounting software, launching your practice could be easier than you think.
Work for the Government
Finally, you can also look for an accounting job with a local, state, or federal government. You could also become a forensic accountant who works with local prosecutors to find financial crimes and hold those who commit them accountable.
Government jobs offer an excellent work-life balance, a healthy salary, and tangible benefits. Unfortunately, there aren't as many of them available as private accounting jobs, so they may be tougher to qualify for.
How to Pick the Right Career For Your Goals
Know Your Values
A big part of choosing the right career path is knowing what type of life you want. 
Do you want to be at the top of your field, making a good salary but little time for family and friends? Or do you prefer to have a balanced lifestyle while making a lower annual income?
Answering questions like these will help you narrow down your list of potential accounting career paths.
Understand the Educational Requirements
There are also different educational and certification requirements for other accounting jobs. For example, you may or may not need to earn a CPA's license or a bachelor's degree, depending on your work level.
Additionally, suppose you want to work for a top firm or a top federal government organization. In that case, you might need to go to a highly-regarded school and perform well there to stand out from the competition.
Learn About Potential Salary Outcomes
It's also a good idea to get a better sense of your salary in different accounting jobs. Your pay at a public firm will be higher, but how much higher? And is that extra amount worth sacrificing your work-life balance for?
Get Some Experience Before Committing
If you can, it's a great idea to spend some time working in a few different accounting fields before committing to any of them. Often, we need to experience something directly before knowing exactly how we feel about it. The same is true for your career hunt.
If you're still in college, try to complete internships in several different types of accounting career roles. If you're not in college, see if you can interview people who work in the other careers you're interested in. They might be able to give you some personal insight into what the job is truly like.