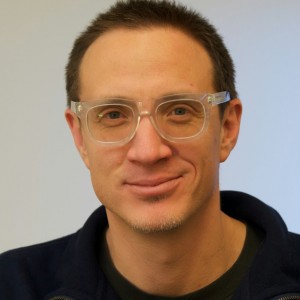 UpdateZen provides a SaaS solution, or a Software-as-a-Service solution. We are part of the larger tech industry providing solutions to businesses from all industries.
What void does your company aim to fill in the industry? What gap in the market are you serving?
There is currently no one-stop solution in the market that provides executives, managers and business owners with simple, high-level updates on their most important reports and projects.
Executives have to wade through dozens – or often hundreds – of emails a day from their own team, or receive long and winding weekly status reports. Executives are forced to receive updates via a variety of channels, including text messages, instant messages, phone calls, in-person meetings, etc.
Updatezen aims to provide executives with updates on all their most important project in one place.
How does your company stand out from competitors in the industry?
UpdateZen stands out due to its simplicity and clean design, and is accessible via mobile and the web. We also stand out because we limit updates to 250 characters. Our goal is to reduce information overload for executives, and we believe that every other project management and team collaboration solution adds complexity and adds information to an executive's already busy workload.
We are the antithesis of solutions like Slack, Asana, Basecamp, Jira and Trello. With UpdateZen, less is more and we give you only what you absolutely need to know. Short, concise updates from your people on everything they're working on so you don't have to dig through complex solutions and documents and never-ending emails to find what you need.
What challenges/threats does your industry currently face?
There is currently a plethora of solutions that businesses and executives can use. The biggest challenge to our company and the industry as a whole is the difficulty of changing behaviors in the enterprise. Executives are used to doing what they have been doing for years. It is up to us in technology to introduce simple solutions that solve problems innovatively, and ultimately save executives time and stress. That's what UpdateZen does.
How have you overcome / are planning to overcome these challenges?
UpdateZen has overcome these challenges by providing a solution that is so simple in its design, and so specific in the problem that it solves. We believe the only way to truly change behavior is to reduce complexity and information overload. UpdateZen's solution does just that. When an executive uses UpdateZen for the first time, he or she immediately senses this is going to be an easy and welcome transition that will not only make them more productive, but also saves them lots of time and stress.
What trends are you currently seeing in your space?
Fortunately we are seeing the entry of clean design, which is the entry-way to simplicity in technology today. We are seeing great network effects and word-of-mouth marketing, that obviates the need for large marketing budgets that many B2B solutions were used to in the past.
Where do you see your industry heading in the next few years?
I see a lot of integration, not just between competing solutions, but between complementary solutions. Businesses can only take on so many different tech solutions at once, and the more that existing solutions work together to provide customers one seamless experience, the greater the penetration all B2B tech solutions will have, and the happier you'll find the customer.
What have been the most prolific innovations or advances in the industry in the last few years?
Cloud storage and cloud solutions have paved the way for companies like UpdateZen, and all of our competitors. The big change, still underway, is that larger and larger enterprises are becoming more comfortable with their data in the cloud, and NOT on a server. This is a huge and transformative change that opens the door to thousands of companies and solutions which improve utility for the customer and bring down pricing considerably.
Is there a specific person or company that has been an influence on your career in this industry?
I love how Dropbox has paved the way for smaller companies like UpdateZen. Without Dropbox convincing enterprise customers to trust their own data in the cloud, there's no way mobile solutions like UpdateZen would have a chance with these larger customers. I also love the way 37 Signals built their company without virtually no outside investment – until Jeff Bezos came years later. They built their business organically, and that is how I aspire to develop UpdateZen in the years to come.
What do you aim to achieve with your company over the coming year?
We aim to transform the relationship between management and employees by simplifying the way employees update their managers. This means shorter updates that are right to the point. Because we limit updates to 250 characters, and we consolidate and present your entire team's updates in one place, we aim to be in thousands of company's workflows in the coming year. We launch this Fall 2014.
How do you think your company will change and influence your industry over the coming year?
UpdateZen aims to prove that managers do NOT need or want long, two-page single spaced updates on everything their people are working on. They just want to know what they need to know, and that's exactly what UpdateZen gives them. Short updates, all in one place.
What advice can you give to newcomers to your industry, or the startup space in general?
Believe in your solution regardless of what the doubters say. YOU must believe 100% that you have the greatest solution out there for the problem you are solving. If you believe this, and if you have the tenacity to persist, you will find a way to succeed and break through the clutter and the noise of today's technology marketplace.
Related articles