In order to ensure the safety and the optimum work efficiency of your workers, choosing the right protective gear is vital. You will want to consider all your options and opt for something that works for all occasions to ensure that it is a solid investment. Showing your concern for your employees as you start your business builds morale and team loyalty.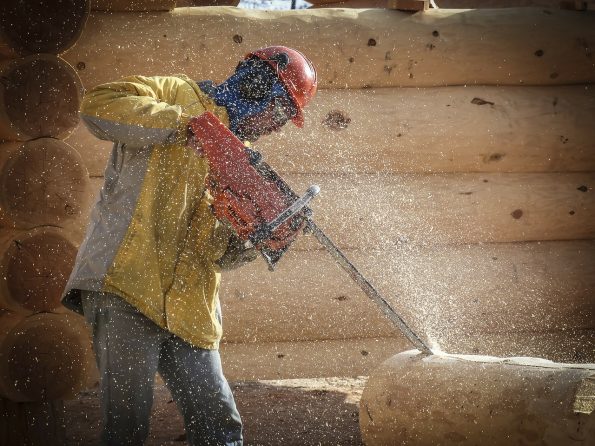 Since the work jacket is a primary piece of safety gear that any employer should be concerned with, the workwear jackets by engelbert strauss offer a wide selection of products to choose from that are each made with specific work and weather conditions in mind and come in various sizes, as well as for both genders to ensure perfect fit; something that is critical to retaining the efficiency of any protective work clothing. For example, the thermafloor e.s.dynashield elastic jacket provides warmth as well as breathability, while being water-repellent at the same time. It also comes in sizes ranging from XS, right up to 3XL.
On the other hand, engelbert strauss's High-vis softshell jacket e.s.motion is a product that is perfect for construction work thanks to the soft shell's breathability, wind proofing and multiple thermo-reflective zones and bands across the jacket for ensuring safety while working in road construction sites. It is safe to say that you are sure to find all kinds of protective gear you need at their official site. However, a clearer understanding of the terms hard shell and soft shell should make it easier to choose the right workwear jackets for your next project nonetheless.
What are Soft Shell Jackets?
Before we proceed with the general definition, it needs to be understood that in the protective workwear industry, there are no hard, set standards for the soft-shell jacket, and depending on the brand, the products can and often will vary quite a bit. Nevertheless, soft shell jackets are normally workwear jackets that are made out of breathable materials which are soft, stretchable, wind-resistant and water-resistant. In cold but relatively dry climates, soft shell jackets can be used as an outer layer to both protect your employees against the elements and to keep them comfortable. These workwear jackets are however, not completely waterproof and may not be the suitable outer layer for extremely adverse, cold and wet conditions.
What are Hard Shell Jackets?
A hard-shell jacket, on the other hand, basically has three layers, with the "shell" or the waterproof and breathable membrane lying inside the external fabric of the jacket. It is designed in such a way that when the workers sweat while working, the perspiration is moved away from the body by the porous internal layer, and the external layer keeps the outside water/rain/snow from seeping in. As the hard-shell membrane itself cannot be made into a jacket, it is usually put inside a soft-shell fabric and then sealed with waterproof tape to provide complete insulation against the elements.
Additional layers are also used in between the hard-shell membrane and the external fabric to bond and protect the shell against abrasion while being used in the field. As a final and outermost layer of protection, hard-shell jackets also go through Durable Water Repellent (DWR) treatment that makes rain simply roll off the jacket's outer layer.
Which are Hybrids?
What we just discussed is a basic definition of what the two terms mean, but there are a lot of in between products as well, known as hybrids. What a hybrid work jacket does is that it provides the extra insulation and protection of the hard-shell design to some vital parts of the body, while keeping things breathable and more stretchable in the other parts with a soft-shell design to promote better mobility. This is the flexible form of protective gear.
Which Ones Do You Need?
By now, it should be fairly clear what will be the most beneficial for the kind of work your employees would be involved in, but checking out the different types of workwear jackets and other work-related protective gear at engelbert-strauss should provide you with a better idea of what to expect from your products before you actually decide. Taking a look at the pictures and descriptions associated with each product is an excellent way to know and find exactly what you need for the project at hand. After all, there is no point in wasting money on expensive hard shells if your project doesn't require your workers to work in extremely cold and wet conditions.
Depending on the kind of project that your workers are currently employed in and the weather conditions of the work environment, the protective gear will vary quite widely and it entails more than just work jackets of course. Nevertheless, choosing the right jacket that your workers need in order to stay safe and work without being hindered by their own protective clothing is extremely important. Now that you have an understanding of the basic concepts, it should be easier to make your choice, be it for personal use, or while buying gear for your workforce.