According to technology behemoth Microsoft, the term 'inclusive design' refers to "a methodology, born out of digital environments, that enables and draws on the full range of human diversity. Most importantly, this means including and learning from people with a range of perspectives." Of course, in Microsoft's case, those designs are focused on technological developments, but the definition for inclusive design can be applied to a number of other sectors, too. For example, the automotive industry – how much of its resources is it committing to inclusive design?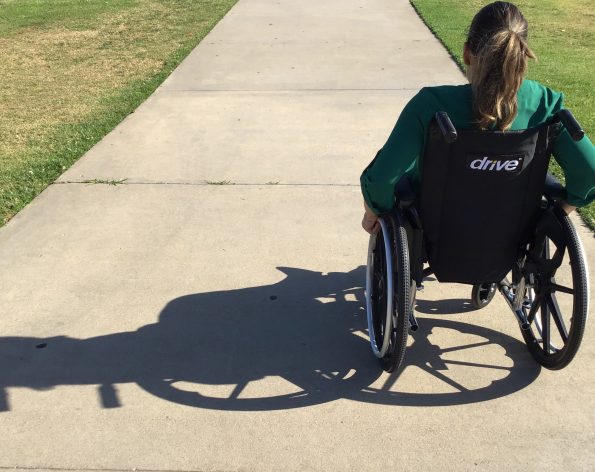 The facts
So, how is the automotive sector catering for less able-bodied individuals? What steps have already been taken, and where else can improvements be made?
What's already being done?
There is plenty of progress being made when it comes to wheelchair accessible vehicles (WAVs). For example, WAV manufacturer Allied Mobility was recently granted a European patent pending for an innovative seat design.
"The new design works by initially tipping the back of the seat forward and then detaching it at the floor. This then allows the seat to simply fold away as it rotates and locks in at the front of the vehicle, creating far more space for the wheelchair user,"the firm said.
And in quotes reported by the Scotsman, design engineer Greg Barnard added: "This has been a real team effort with support from every member of the engineering team. It has been over a year of work from when we first identified the problem to getting the 'tip and tumble' seat design in place and we are really happy with the results."
While adaptations like these are hugely encouraging steps, the automotive industry can still do more when it comes to inclusive design.
What improvements can be made?
A lot has been said and written about the introduction of driverless cars to our roads. While in theory it would appear the concept could revolutionise transport for disabled people, in reality there is still much to be done to make them practical for those in wheelchairs or with mobility issues.
The positive aspect is that their launch – when it arrives – will offer the chance for a total re-think on how manufacturers create these vehicles.
Features such as steps, ramps and grab handles need to be implemented across a wider range of models. And it's crucial that these elements can be operated without a great deal of effort. Furthermore, the likes of seatbelts, controls and dashboard displays all need to be adapted accordingly in order to be suitable for people with disabilities. So there is still a long road ahead with plenty of work to be done.
About the author:
Harry West is a Senior Content Writer, creating content across a variety of sectors including finance, travel, automotive and legal. He has a background in sports journalism, having travelled to cover football, cricket and rugby union World Cups.