When your company is in the midst of recruiting more individuals, getting background checks done on the prospective employees is always worthwhile and can be easily completed at firms like CRB Direct. To look more closely, for starters, it helps avoid liability for your business, particularly if it turns out that the individual had a criminal record, and they pose a threat to your employees.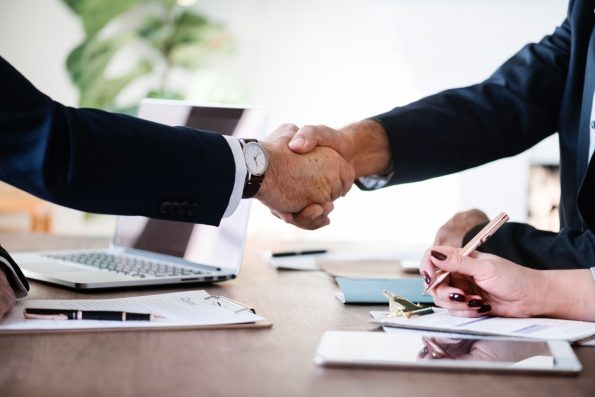 On a grander scale, you are helping protect your company, in terms of both its people and your values. For this reason, you should also invest in an online background check system. Implementing such processes can ensure high employee retention, as you will reduce the times you need to hire, and find the perfect employee first time around.
It avoids liability
Your company is personally liable if you hire an individual for a role without doing a check on them first. Imagine you are hiring someone, such as a nurse or doctor in a hospital. You are putting the general public at risk if you are hiring someone that has had a serious criminal record only a few years prior to his or her employment.
At the end of the day, you don't want to be liable due to negligence, so avoid this altogether by conducting the correct background checks.
Protect your company
Protecting your company is a two-step process, so make sure the following is in check:
Workplace safety
A background check will always highlight any previous criminal history of the individual. This ensures you are helping prioritize workplace safety by being mindful over who you are hiring in the first place.
You only want to hire employees that are the perfect fit within the office.
Your values
Every single business has a number of different values that they want to safeguard. If you hire the wrong person, it could also result in your company's work leaking and getting into the wrong hands.
Once again, this isn't something that you want to let happen, and you can take pre-emptive measures to ensure that it doesn't.
Investing in an online background check system
In order to get a proper background checks completed, you should invest in an online background check system.
There are plenty of companies that offer these services, such as uCheck. Contacting such experts ensures you are safeguarding every single employee that currently works for you by running checks on your job applicants.
Reduce the number of times you have to hire
Why not reduce the number of times that you have to hire for your company needs? If you do the entire process right from the start, you won't have to worry about repeating this a hundred more times. This will also save time and resources for your business, that you could allocate elsewhere. It takes a while to hire employees, after all.
As this article has clearly demonstrated, there is nothing more important than getting adequate background checks completed. It's in your best interest to invest in a system that will allow you to do this quickly and easily. There is no reason for your HR personnel to spend countless hours finding the appropriate files on the individual when a program will complete the task in the span of a few minutes.