Business hospitality is often an important part of connecting with your customers.
Where do you begin?
For longstanding clients, entertainment should be selected after carefully listening to and learning about the interests of the person. Concerts for music-lovers, sports games for fans, wine tasting for wine-lovers are safe bets.
Tailoring a venue or restaurant to the rank of person you're entertaining or the size of the potential business for your company is a good strategy for managing the return on investment of an entertainment expenditure. Some clients may respond best to a fine-dining experience. Others might be equally satisfied with a beer while watching a sports game. Many venues offer both these types of business hospitality, with
Lord's Cricket Ground
, the sponsor of this post, included.
MCC celebrates the Bicentenary of the current Lord's Cricket Ground this year. Through 2014 MCC will host a variety of celebrations, on and off the field, at Lord's.
There are various
hospitality options
available within the iconic Ground on international match days. From the intimate Captains' Lounge, where you can mingle with past international captains, to the Nursery Pavilion which overlooks the beautiful Nursery Ground, you can be MCC's guest and treat your clients and colleagues like lords.
The events aim to bring the very best of Lord's to Members, cricket lovers, history enthusiasts and the Club's neighbours in and around St. John's Wood.
As part of these events international Matches at Lord's in 2014 will include:
England v. Sri Lanka Royal London ODI: Saturday 31st May
England v. Sri Lanka Investec Test: Thursday 12th to Monday 16th June
MCC v. RoW: Saturday 5th July
England v. India Investec Test: Thursday 17th to Monday 21st July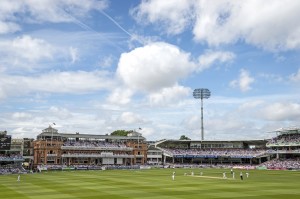 The more motivated and inspired your clients are by working with you as a company, the more likely they are to remain loyal. This loyalty not only ensures that they will still be doing business with you this time next year, but bring more business for your company without you having to lift a finger, never mind increase your marketing spend.
This is a Sponsored Post by Lord's – The Home of Cricket, to find out more about sponsoring posts on The Startup Magazine, visit our
advertising page
.