Digital marketing is a lucrative and popular market to get in. In the United States alone, the industry is worth over $62 billion. Many people have aspirations of running their own companies. And digital marketing is an industry scores of individuals are keen to start in.
Does this sound like something you would like to do as well? If so, today's blog post will serve as a primer on the topic. By following these expert hints and tips, you can ensure that your new venture will have the best start possible. Here is what you need to know:
Industry insight
First off, I recommend spending some time gaining commercial experience in the industry. That means getting a job working for what will become one of your competitors in business.
The sad truth is that many folks start off their marketing agencies with little to no real industry experience. If you do this, you will make life difficult for yourself. Why? There are a few reasons why this is so.
When you work for another company, you learn about the good and bad points of the business. It's crucial knowledge that you can only gain working elsewhere. And that information is useful because it helps you to avoid making the same mistakes they do.
Another reason is skill. When you start in a new industry, you will need to "learn the ropes" as it were. Industry newbies won't have much skill apart from what they might have gained in college and university.
It's always good to have real-life exposure to the day-to-day running of an established agency. Apart from gaining valuable skills and knowledge, you also get to know the movers and shakers in the industry.
These are the people that can help guide you and your new business. They are at the forefront of the latest industry news. They can tell you what's hot, and what's not!
Don't do it just for the money
OK, we all know that one of the reasons anybody starts a new business is because they want to make some cash! Still, money shouldn't be the sole driving force to justify starting a new enterprise.
People that are driven just by money often fail in business. They tend to make massive errors of judgement. Their decisions are often based on short-term gain rather than keeping their clients happy. The latter being something that will lead to long-term profit!
Look at all the world's most successful entrepreneurs. I guarantee you that each of those people put in a lot of blood, sweat and tears to get where they are today. Yes, they are all wealthy and successful. But many of those people started out from nothing.
The common factor among all successful entrepreneurs is that they believed in what they were doing. They also feel they have what it takes to build a business from nothing. If you start a digital marketing agency because you want to get rich before you're 40, stop right now!
But if you're prepared to stick around for the long haul, you will enjoy the benefits that running your own business can offer. And that includes earning a decent living!
Don't become "yet another SEO expert"
The thing about digital marketing is that there is more to it than just knowing how to please Google. Your job is to work with clients to offer a full range of value-added services. For example, let's say that you've got a customer who doesn't have an online presence.
You could offer web design, hosting, copywriting and marketing services. The thing that should set you apart from your competitors is how you can look after potential customers. The people that come to you are often those with little knowledge of online marketing.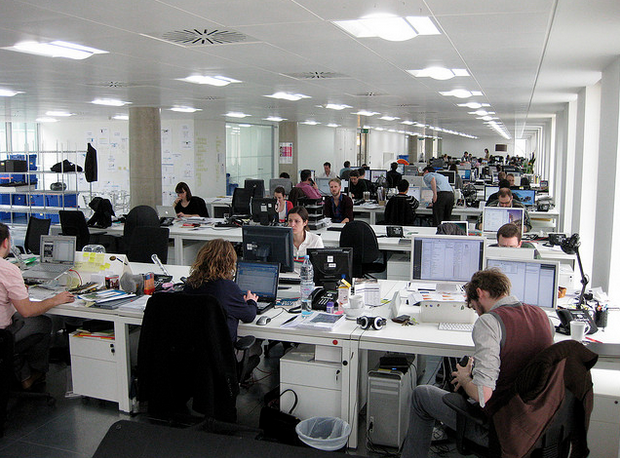 They might ask for your help with a digital marketing campaign. But what if their existing website isn't fit for purpose and needs a redesign? A useful marketing agency would point this out to their clients and explain why they need a new site, such as this SEO company Orange County.
For the most part, those clients will then be happy to have a new website. That's because, in that case, it's the only way to achieve a satisfactory result for their new marketing campaign.
Make your business great for employees too
You might have what it takes to sell your services to prospective clients. What about the people that will work for you to make that happen? All too often I see marketing agencies treat their staff with disdain.
Let's be honest; digital marketing is an industry where many people work under pressure to meet deadlines. Still, that doesn't give company bosses an excuse to treat workers without any respect.
That's why it's important the company you create is friendly and approachable to all. The good news is that business owners are starting to realize how increasing staff morale boosts productivity.
The other week I was reading a blog post from a guy called Dave Conklin. He works for an agency called Today's Growth Consultant. When I was reading Dave's thoughts about Today's Growth Consultant, he gave an account of what life is like working for a good agency.
You need to make sure that your new digital marketing agency is like TGC if you want to impress your clients and keep your staff happy.
Be a leader, not a follower
There are no hard and fast rules to "good" digital marketing. The result you must produce for your clients is one where they benefit from increased brand awareness and turnover. That's not to say you should adopt any "black hat SEO" practices, of course!
I guess what I'm trying to say is that your new firm should think outside of the box when devising new online marketing strategies. Don't adopt a one-size-fits-all policy for all your customers.
Some projects demand quirky, unconventional methods to make an impact with target audiences. Others are perhaps a bit more simpler to set up. Be a shining example to other would-be marketing agencies!