Let's face it; there are plenty of business opportunities out there for people that want to work for themselves. I could spend all day listing every single business idea you might find interesting in setting up. But one opportunity that is proving lucrative for many new startups is wholesale distribution.
I am willing to bet that you've not thought about setting up such an enterprise. I'm also going to assume that you think the setup process is somewhat lengthy and expensive. Here's the thing: anyone can set up such a business! Intrigued? Keep reading to learn more about how you can get started with your own wholesale distribution business today!
Wait… What is wholesale distribution?
You will doubtless know that manufacturers make products for end users (i.e. people like you and me) to use. Trouble is; how can they get those products to us? The solution is simple: distribution.
Manufacturers deliver products to a central point. The products then get distributed to other businesses like retailers, who then sell the products to end users. In essence, you are the second link in the chain.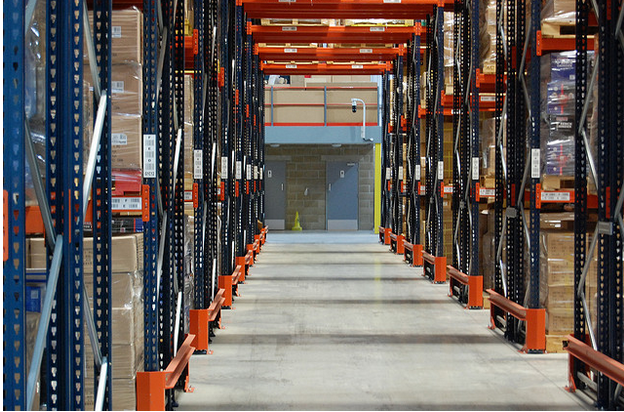 Source: Flickr
Your job is to make sure products get to those other businesses in a safe and timely fashion. At no point do you deal direct with the general public. After all, that's the job of people lower down the chain to you to sort out!
In many ways, wholesale distribution is an easier enterprise to get involved with than retailing.
How does the supply chain work?
Let's say that you want to distribute mechanical parts to other businesses. A company like Challenge Power Transmission would sell you those parts. You can then sell them on to companies like machinery manufacturers, auto shops and more.
To make a profit, you have to ensure that the manufacturer sells you the stock at a low enough price. That's because people lower down the supply chain have to add a markup to their prices too.
You are a vital link in the chain. If you don't ensure enough stock gets kept at your premises, you will affect retailers, other businesses and end users. Most manufacturers don't have the resources to sell direct to your customers.
What do you need to get started?
To set up a wholesale distribution business, you will need a few core components. The first is money. If you don't have enough cash, you should consider getting some through outside investment.
When you have the money, you can then put the wheels in motion, so to speak. That means you can lease or buy appropriate premises, equipment, and hire staff. You will also need to build a good and solid customer base.
Ensure that you don't rely on one or two customers for your business alone. All too often, big-name firms have gone bankrupt because of such reckless business management.
Setting up a wholesale distribution business is easy – as long as you have the right elements to make it successful. If you don't, you could end up making an expensive mistake!