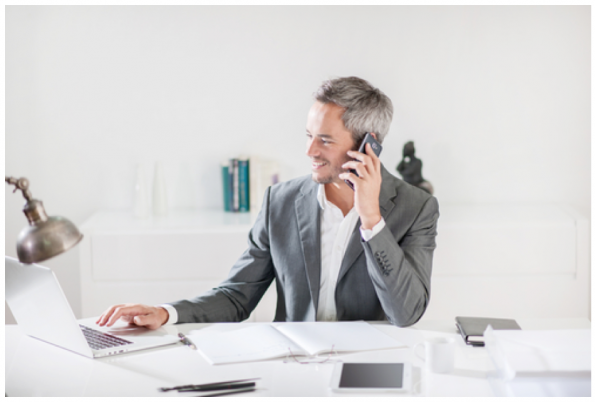 At the end of 2015, social media scheduling software startup Buffer announced it was ditching its office completely and working remotely. Its team was already distributed around the world and other successful startups, like Automatic, GitHub and Basecamp, had ditched their offices to work remotely. This was a smart move because it keeps costs down and flexibility high.
If you're an aspiring startup founder, you can follow in Buffer's footsteps and focus on the resources you need right now to succeed. Start with the right smartphone for your business and look for features that get you through the day. Here's how to choose the best smartphone for your startup:
Storage and Battery Life
You are always on the go, whether you're in meetings, talking with remote employees or connecting with angel investors. The Samsung Galaxy S7 features up to 28 hours of talk time and 12 days of standby time to keep you up and running even if you can't sit down long enough to charge your phone.
The S7 also features a 12-megapixel rear-facing camera and a 5-megapixel front-facing camera, which enables you to take product photos and videos to share with other startup founders and investors alike. You don't have to worry about constantly uploading to the cloud or clearing off your phone to make room for your business apps either because the S7 has 4GB RAM and 32GB ROM that expands up to 200GB.
Display
The iPhone 6s Plus has a 5.5-inch display and longer battery life to enhance your business needs. Share presentations and videos on the roomy display and edit business spreadsheets right from your smartphone.
While you may not need Apple's 3D Touch feature all the time, it can be useful for quick web browsing. This feature responds to how hard you touch the screen. Pressing hard gives you a preview of a webpage when you're seeing what your competition is up to or doing some online research on a new employee. The same technique works in your Mail app to give you a quick preview or let you read your emails on the go.
Cost
The Startup Environment Index found that 80 percent of early-stage business owners used personal funds to finance their companies. That can put an iPhone retailing for over $600 out of reach. Instead, spend $199 on a smartphone like the Huawei Honor 5X that features a 5.5-inch full HD screen, 13-megapixel camera, fingerprint sensor and 3 gigabytes of RAM. Your investors probably won't even notice it's a cheaper phone than their top-of-the-line Android, as the Honor 5X features a sleek, metallic rear cover.
Productivity
The Google Nexus 6P also comes to the market with a larger display at 5.7-inches and a long battery life. It also features always-listening voice commands for completely hands-free use. Work on sketching your prototype or organize your office while telling your Google Nexus 6P what you need. It's even possible to train the phone to only recognize your voice and do everything from dictate a note to setting a business meeting reminder.