Hilton Hospitality might come at the top of the list for great places to work, but many more close runners set an example for an inclusive and exciting workplace culture that leaves employees proud to say they work there. It's not often you hear that. One study found that 85% of people are not happy at work – so you're more likely to hear someone complaining about their workplace. Yet, it's so easy it get it right with recognition, appreciation, and a reward or two along the way.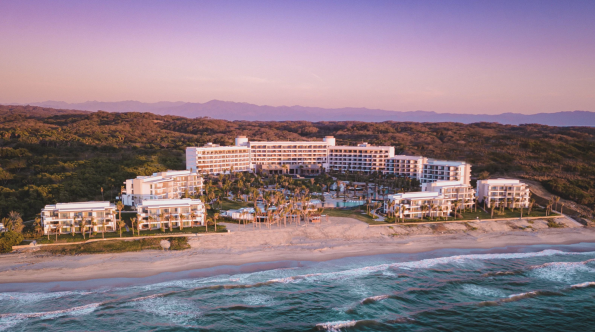 Keep reading on to see what the Hilton, and many more, do to keep their employees happy.
Rewards
Rewards are a psychological tool used since the dawn of time. Humans react to simple positive rewards, which actually doubles up as recognition and appreciation. One study found that only 41% of employees say their workplace rewards them for their commitment and service, and only 14% provide managers with the tools to do so. The result can be poor engagement and retention, more absences, and less productivity by up to 71%.
There's one simple solution that makes it all easy – employee engagement solutions like reward programs. They work the same way loyalty programs would for customers and build an exciting workplace culture. You can track the work your employees are doing and reward however you please. The result is high-performing and motivated employees who help your business to thrive. Employee rewards programs promote a healthy workplace culture filled with people who strive to do better for both the reward and the company.
Recognition
Simple recognition never goes amiss – and a study by Forbes found that 66% of employees will leave their jobs if they don't feel valued. It's a problem big companies have, in particular. With such a large workforce, it can be hard to provide the individualized recognition employees deserve. There are more ways to recognize talent and commitment – one being the opportunity to contribute product or service ideas.
Giving employees a voice is so important – and making them feel like they're more than just their role can be hugely beneficial for a business. You could also consider promoting peer-to-peer recognition by setting up mini buddy group systems. Peer-to-peer recognition is 35.7% more likely to have a positive financial impact than using just manager recognition – one study found.
Appreciation
Part of being human is the longing to be appreciated – it's a natural human instinct we all share, and employees definitely need to feel appreciated. Everything mentioned above will achieve this, but there are, as always, more things you can do to make a workforce happy. Career growth and providing opportunities through the company is one way to combine recognition, reward, and appreciation into one.
One study found that 94% of employees would stay with a company that has great progression pathways. Progression doesn't have to be straight to the top. It can be random or structured pay rises, team leader roles, or indeed higher-up managerial roles.
Every employee deserves to feel rewarded, recognized, and appreciated. Whether your workforce is big or small – the task of keeping a team happy isn't difficult when you take the time to value them. How will you reward your employees for their hard work and create an exciting workplace culture?