When looking for offices for your business to rent, you will have a whole host of different options to select from. One option available to you is a serviced office. You will have probably seen these types of business offices advertised quite regularly. But what is a serviced office, and is it going to be right for you? Read on to discover everything you need to know.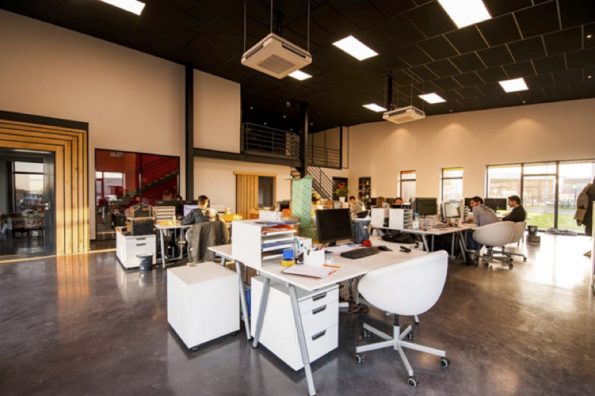 What is a serviced office?
A serviced office is a fully equipped and furnished pay-as-you-use office space, which is situated in a building managed by an operator. The operator will either rent out whole floors or single serviced offices to their clients, which gives them access to ready-to-use, private office space on flexible terms. 
Serviced offices are also known as business centres, managed offices, and executive offices. Companies that manage serviced offices have the responsibility of accommodating the businesses within them and maintaining facilities. Whether a single office is required or adjoining offices need to be combined to accommodate a bigger number of employees, spaces can be configured for the best results and flexible business offices spaces could perfectly suit the new flexible working that many companies have found themselves doing post-pandemic.. 
What are the benefits of choosing a serviced office?
There are a number of different benefits that are associated with serviced offices, including the following:
Access to new markets – Serviced offices are available in prime locations all over the country, which gives you the ability to select from a wide range of office spaces when establishing a base. This means you may be able to select an address that you would not typically be able to afford if you were buying outright. You can also network with the businesses based within the business centre in question. 
All of the facilities you need to run a business are included

– Another benefit is that serviced offices come with maintenance services included, as well as networking spaces and meeting rooms. You can also expect cleaning, lunch areas, catering, and fully-staffed reception desks. There are also typically some extra pay-as-you-use facilities and services that you can make the most of. Budgeting is made easy because there are not any hidden costs. 

Cost-effective solution without any sort of downtime

– In addition to the points mentioned above, going down this route is certainly more cost-efficient. You only pay for the space you need when it comes to a serviced office. Plus, you will have access to high-quality equipment, and you can expect the offices to be pre-cabled and furnished. This means that there is not going to be any downtime when you move into your office space. Plus, you pay for your office in one manageable monthly sum, which makes life much easier when budgeting. 

Short-term, flexible leases

– Last but not least, another reason to consider going for a serviced office is because you will be able to benefit from flexible leases. Compared to other types of business offices rentals, you can get short contracts if needed, with some even providing leases for as short as a month, which works well for pop-up shops and offices. You should have no trouble expanding your offices either, and so you get to enjoy great flexibility when going down this route, which is something most businesses require today.
Final words on serviced offices
Hopefully, you're not fully aware of the benefits that are associated with using serviced business offices. A lot of people prefer to go down this route because they can get everything they need under the one contract in terms of business services so it makes it a lot more manageable and life a lot easier. Would it work for your business?