In a nutshell, affiliate marketing is a form of performance-based marketing. This is where a company will reward one or several affiliates for every customer or visitor brought by the affiliate's own marketing efforts. When implementing an affiliate marketing strategy, to drive the best results, it will take hard work, time, and well-thought-out tactics. To grow your brand and increase revenue, here are some handy tips on how to optimise your affiliate marketing strategy.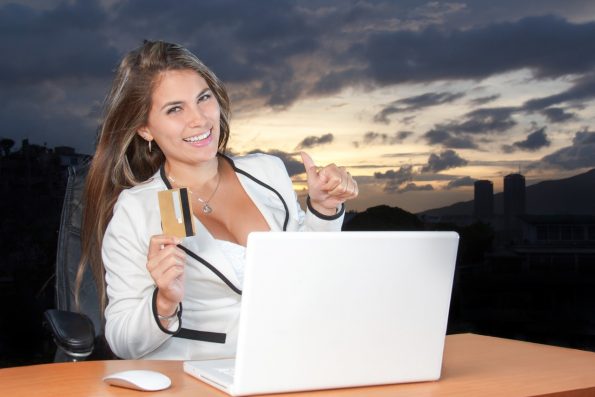 Find the Right Affiliates
The main purpose of an affiliate marketing strategy is to influence others to buy from you. Regardless of what products or services you offer, if your desire is to influence a consumers' buying decisions, it's time to begin working with individuals who have an engaged audience that trusts them. You can use affiliate recruitment software which can help you find suitable affiliates for your brand. When deciding on an affiliate to assist with your product promotions, you need to ensure they have an excellent rapport with their followers, as well as an interest in your own products or services.
Boost Sales with Incentives
No matter who you're trying to influence to purchase from you, every consumer loves a bargain. One of the best things you can do in your affiliate marketing strategy is to provide incentives like exclusive promotions, deals, and discount vouchers. This is because consumers tend to search for them when shopping for a product. If you want to increase conversions and drive more traffic to your business website, teaming up with platforms like Groupon can be an excellent way to achieve them. You need to know the risk factors when picking affiliate partners, otherwise you run the risk of losing revenue.
Establish a Robust Affiliate Network
More and more brands are tapping into influencer marketing as a way to drive more traffic and revenue to their page. Whether it's social influencers or bloggers, you can build a relationship with specialists in your niche to boost profits. Whichever influencer you pick, you can be confident they have an audience who believes in them. This will help to convince them to buy into your products or services.
Leverage Affiliate Promotions from Several Sources
Rather than solely concentrating on influencers or discount voucher websites, spend more time reaching out to your demographic through affiliates from several sources. There are a number of affiliate marketing approaches you can test to establish which audience responds best to which. These can include webinars, email marketing, product review blogs, and creating YouTube videos. The more platforms you use, the better. This is because they will drive better results from your affiliate marketing strategies.
Optimise Product Pages for Conversions
Lots of companies invest in affiliate marketing strategies and believe their affiliates will drive conversions on their own. Unfortunately, you cannot completely rely on your affiliates to do all the hard work. While your strategy can lure interested consumers to your page, it's your responsibility to ensure they purchase your products. To generate more sales and keep consumers engaged, you need to provide an excellent customer experience from start to finish. You can achieve this by optimising your product pages to increase conversions. While it may sound technical, all you need to do is make sure your page loads quickly, provide sufficient information on the products you sell, and take high-quality photos of your products.
There are countless benefits attached with affiliate marketing strategies. Not only do they give your affiliates an incentive to promote your brand but, if handled correctly, they can help boost brand awareness and win you more leads.