Are you running a successfully growing business? First of all, congratulations are in order. You are succeeding in a way that many fails to do. Yet if you are reading this article, one point is clear: you are still not satisfied with your company's position in your chosen industry.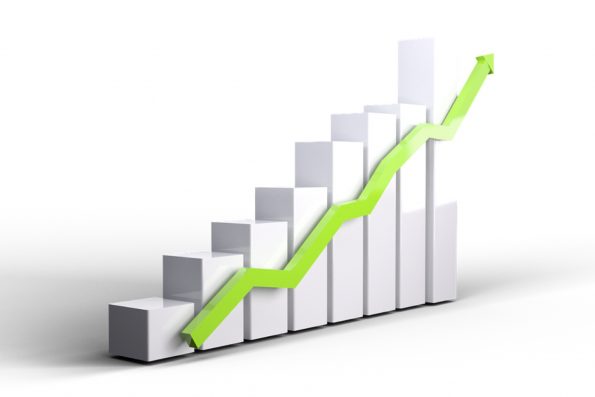 You want to grow. You want to gain additional customers and generate more sales. You also recognize that to do this swiftly, you require some form of financing. Whether you are expanding into a new area or looking to overhaul your IT system, an ample amount of money is needed to get your growth plan off the ground.
If you are not fortunate enough to have the excess money sitting in your bank account, this guide for a growing business is here to help.
Understand the risks involved
First of all, you must understand there are plenty of dangers involved with any fast-growth strategy. This is particularly the case if you make unwise decisions with regards to the way you finance the expansion.
For instance, you may decide to try and finance the idea by taking money out of your current cash flow, or by stitching together a selection of small loans to get the job done. It goes without saying, but neither idea is wise. If you use your cash flow, this could suddenly lead to your business falling into peril if you hit a slow patch. A range of loans, on the other hand, will typically supply reduced repayment rates and conditions.
Simply put, always avoid any bad financial strategies.
Valuate your business
This is an integral step in the financing process. It goes without saying, admittedly, but business valuations provide you with a strong idea about how much your business is worth.
This is important for two main reasons. One, you gain a greater understanding of how your financing plans fit in relative to the current state of your business. Also, a valuation is required for specific financing options. If you're planning to trade a portion of your company for financing, for instance, an investor will want to know the overall worth of your current operation.
Now you might believe that you can accurately evaluate your growing business on your own. However, it is recommended to go with a specialist independent organization to carry out the work. They will have a full understanding of what to measure and study for an accurate valuation.
Build up your business credit
If you want to open the door to as many financing options as possible, there's one aspect you need: strong business credit.
Personal credit plays an essential role in acquiring, say, a mortgage or loan, and your business credit works in much the same way. The more impressive your business credit profile appears to lenders, the better your chances of being approved for funding with the best rates.
As for how to build a good business credit rating, there are a few steps you can take. For a start, always keep your personal and business finances separate from each other. Always plan for any potential hiccups with your cash flow and keep a constant eye on your business credit – you never know when a potential error could crop up to harm your score.
A loan is not your only choice
If you do not have strong business credit, that generally rules out a loan via traditional means. However, should this mean your growth dreams are over? While it is a hurdle to get over, you can still gain the financing you require for your growing business – you just have to get a little creative.
One of the most popular picks these days is to go the crowdfunding route. In that regard, there are two crowdfunding choices available: reward and equity crowdfunding.
Via platforms such as Kickstarter and Indiegogo, reward crowdfunding has been responsible for many businesses realizing their dreams in recent years. For the uninitiated, this form of crowdfunding involves receiving capital from backers in exchange for a reward. As for what these rewards are, this is down to you. It could be everything from an upcoming product to a thank you note.
Equity crowdfunding is when you hand over a slice of your business to investors. If your company has a proven track record, a well-researched growth plan, and is in a fast-growing industry, this method can be particularly fruitful. Investors are always searching for ways to multiply their money with a growing business, so you will not struggle to find people willing to help out financially.