Declaring your agency's niche market is one of the most important things you can do for the profitability, sustainability, and longevity of any business. As a result, it is extremely important to work with a marketing agency that has niched down its specialty and works specifically with clients in a specific industry to meet their needs and reach their goals. Unfortunately, many legal firms across the United States do not use a marketing firm that has niched down. As a result, they choose a firm that does generic marketing for a wide range of companies but does not have a specialty in the legal area. In this article, we'll go over why that is so important and what you can do with that information the next time you are searching for the right niche marketing agency to partner with.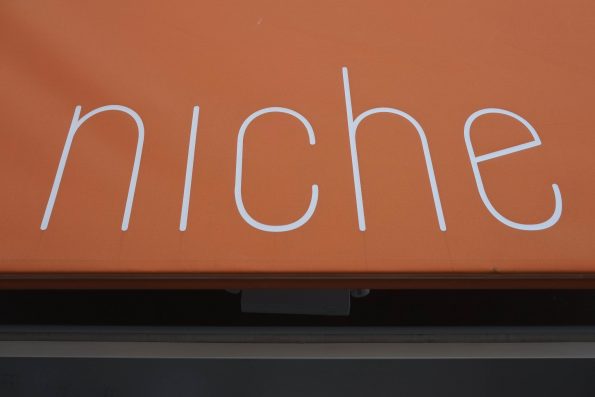 Having a Business Roadmap
There is a wise saying that points to the whole idea of niching down: "when you are something for everyone, you are nothing for no-one." This is extremely true and why marketing generalists typically don't perform as well as those that have niched down into a specific area. When you decide to use a marketing agency with a particular niche, you automatically inherit a company that has a particular business roadmap in place that has worked for other similar companies of type and possibly size.
The marketing agencies have plans in place and have experimented and learned what works and what doesn't in a particular industry. A marketing company that caters to a particular industry will understand customer behavior on social and physical media platforms because of the countless hours they have spent optimizing it for a certain client within that industry. A niche marketing agency understand the pain points and issues that clients of the company face and can build a plan around these particular pain points in order to make the marketing funnel process to sales as smooth as possible. Digital marketing is one topic that is extremely important in marketing services today. A niche marketing agency understands the steps to take for successful digital marketing campaigns and can help you work towards fulfilling your goals.
Dominating the Market
The use of artificial intelligence, machine learning, and years of experience allows the top marketing agencies to lead their clients towards top performance year in and year out. Because many firms are already partnering with marketing agencies, it is important to partner with the best in order to stay well ahead of the competition. While it might be great to have these technologies in place, they don't mean anything if you don't understand how to use them properly. By niching down and focusing on one particular area of the industry, high-level agencies can use those tools while maintaining a razor-sharp focus for extreme growth potential.
Massive Growth Potential
As you can see, when you niche down your focus in the market and use the proper tools at the right time, you have almost infinite growth potential which can lead to you dominating your chosen market. Looking at the growth potential alone, thanks to the seemingly endless ways to niche your company within an industry, you can start to see massive amounts of growth, especially if you understand how to market these niches. Having a specialized service and being able to properly communicate your expertise in said service can help you grow your business more efficiently and in a much quicker period of time. A customized strategy in the web marketing area for your particular niche can lead you to a treasure trove of new clients that are exposed to you thanks to the specialized tactics the niche marketing agency is using.
When these plans are aggressively implemented and adapted to change along with the market and/or online conditions, you can see tons of growth. For example, while some companies might benefit for a new SEO strategy that brings them to the top of Google search pages over a period of months, others might do better under a regional PPC or pay-per-click plan that puts their company's name front and center for people doing a local search for the company's product or service.
Market Predictions
Because the marketing agency is committed to a certain niche, this means they know it extremely well and have spent a lot of time understanding how certain behavior patterns emerge and fall off within the particular area of the industry. For example, niche marketing agencies can see which months are busiest according to the industry and can deploy a marketing strategy to effectively funnel in clients during those particular months.
They may also have a strategy during slower months to make sure there is no profit-loss during these periods. Additionally, have a targeted niche agency can help you convert on the inquiries that later come in with leads that are looking for exactly what you offer at the moment they need it most. While you may not see as many inquiries as a generalist marketer could offer, the leads that a specialist will offer are often more highly qualified and likely to go deeper down the funnel towards a conversion.
If you are a law firm looking to partner with a niche marketing agency, don't hesitate to visit https://gladiatorlawmarketing.com/. With the mission to outperform and strategize, Gladiator Law Marketing is always looking for ways to beat the competition and maximize the growth potential for law firms that are ready to take their operations to the next level. Contact us today to schedule an initial appointment to see how we can fit into your processes and start growing your business today. We look forward to hearing from you.