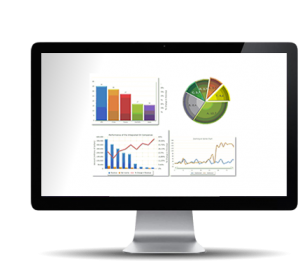 Gathering information on your customers is a smart way to learn about how your customers behave, after you have launched your product. Learning how your customers are behaving can help you an understand how customers use your product, and what improvements you might be able to  make to it.
Even startup businesses should consider gathering data on the ways customers use their products at the earliest possible stage. Understanding customer behaviour can help you plan new versions of the products that your customers will want to buy. This process is an important part of the product life cycle but one that startup companies often forget about. Once your product is available to the public, investigating how real people use the product is an important activity. This study can benefit a startup company both for the development team and the marketing team of your business.
There are many ways you can gather information about your customers, from tracking customer signups, to monitoring the ways customers may their  payments. If you are running a web service, Google Analytics can give you great insight in to how your customers use your site. If you have a mobile service Flurry can give you really useful data in to your customer engagement on mobile platforms.  There are many similar third-party tools that can be used to gather customer engagement data. Another set of resources you can use for gathering data is your server activity server logs, that log all the customer behaviour once they have logged in to your product. If you don't have the opportunity to use these tools, you can always contact your customers directly and ask them for their feedback, by directing them to an on-line questionnaires. You can also monitor your customers indirectly by tracking social media comments, and by watching for   the responses customers have to your product.
Once you have the methods to set up ways to collect data about your customers, you need tools to crunch and analyse the data. Recently I have spent some time looking at four particular pieces of software that assist in data analysis: Mathematica, MATLAB, SPSS and R. I have also looked in to programmatically analising data, using Python. I was a little disappointed that Mathematica did not live up to my expectations on performing calculations on over 50,000 lines of data. In contrast MATLAB and SPSS did successfully perform a series of calculations on my large data sets. However, for a startup business with a limited budget some of these software tools are very expensive. I found that R performed as well as MATLAB, and it is a completely free, open-source software tool. I also found that writing short programs in Python was another quick way to perform calculations on a large data set. (Please add your suggestions for data analysis tools in the Comments section below.)
The aim of my calculations was to find out about the customers of a product I am currently working on. I looked for data about how much customers spent every week, the average spend per customer, the number of unique customers visits, and the amount of time each customer spent on our site. Every business will have its own set of questions, as every business follows a different business model.
The most important thing is that this data about your customers can give you an understanding of how your product is being used. These type of studies can help you improve your product and business by responding to the insights you find.
Related articles