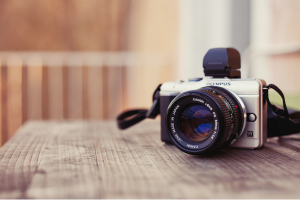 Do you have the next new best product to bring to the on-line market?
Whether you want to sell toys to cloths and jewellery, you want your product to be snapped up on-line. This blog post will be guide to how to set an eCommerce site up, which is the best for you and ways to drive traffic to your product.
The first step to do is to decide what eCommerce you want to use, there are many choices, but I can only go through some of them. The five possible sites are: Etsy, Big-Cartel, Shopify, Magento and OsCommerce
Etsy is a online store to buy and sell home made and vintage items. When you add your products to the Etsy store, you become a merchant, its not your own website. This is one of the quickest ways to get your product to market. With Etsy you can direct traffic to your company profile and products, who are shoppers who brows etsy can stubble upon your business.
Shopify and Big-cartel allow you to build your own online store. This means you have some freedom in designing and personalising your online store, you have the option to by a URL that will be the stores name and you have some freedom in changing the design of the store. Some example Shopify and Big-cartel stores are 
madsencycles
, 
cxxvi
,
curiothreads
 (who wrote about 
starting a business
 for this blog), 
ugmonk
 and 
jonknoxstudio
.
Setting up these stores is easy, the thing that will take the effort is designing and creating a good theme for your online sore. OS-commerce is an open source (free) store managing system that you can download and install on your server. If that sentence, sounds too complicated for you, than OS-commerce (open source eCommerce) may not be right for you. The benefit of using this tool is that it is free and you have complete control over your online store system. The flip side is the running and maintaing the online store system is down to you. I would recommend you do look at it, because downloading it is free, you will also get a better idea of the work it takes to set an OS-commerce site up. Magneto is a much larger and more complex all the other store systems discussed. I would recommend Magento when you have a large stock and you are making good profits on your products, Magento is the more expensive system.
There are many other eCommerce systems available to any startup company. What I highly recommend is that you look at all eCommerce platforms that are available, and consider what benefits you get from the system and the cost
When designing and creating your store you should think about a theme, or a story for your store. Building a theme and story for you store will engage customers, and will create a customer loyalty. A store that has built a community for its audience is honer over glory where they have hundreds of customers sending in images of themselves wearing the products they have just bought. A store with a really good story is
JonnyCupcakes
 they too have a large fan base, yes it started off as a real store and them moved online, but the online following grew from their story. As you see your options are have many options of eCommerce platforms for your startup business.  You need to think about your story or the theme and story of your product. This will set you apart from your competition, and you will stand out in your market.
Once you have your store built you want to drive traffic to the store of your startup company. A smart way to get people on to your site is by finding blogs, and websites aimed at your target audience and giving them a promotion code and some stock to review on their site. This will mean your target audience will see a review of your product, and get a promotion code for your site, this is a big incentive to go and see your online store and buy your product. Another thing you can do is create a video or image to advertise your site and pay the host per view or click.
This means your adverts be guaranteed to be seen your target audience. Other ways to build traffic is to improve your company website SEO credentials. You can also build a business blog, that builds on your startup company theme and story. so customers will come back and read the stories on the blog. The use of social media is another useful tool to drive traffic to your site, using youtube twitter and Facebook to engage with customers can work and has worked for the stores I mentioned earlier in this post. For a small store community is important because the community will be your repeat customers for your business.
If you have any questions about setting up online stores please add them to the comments below.
Also if you have suggestions of your own, on how to set up stores online, then I will be delighted to read them in the comments.
Related Articles