With the launch of the GDPR in 2018 came an increase in the maximum fine amount that can be imposed against companies that are non-complaint with privacy regulations. The fine shot up to £17.5 million or 4% of the total global turnover of the affected company. Barely a year after the regulation's introduction, British Airways became among the first offenders and was slapped with a fine of £183 million following a breach of their customer's data.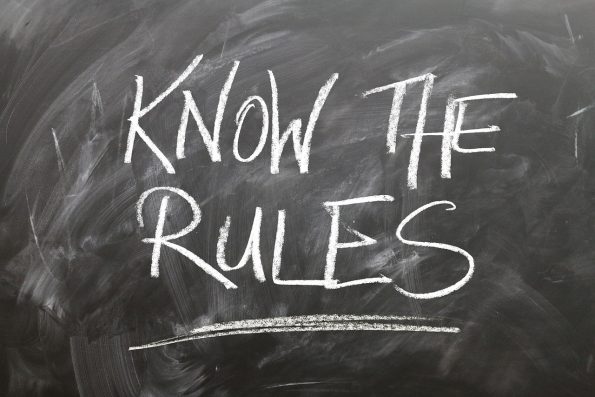 While an organization like British Airways could easily survive such a fine, this could be a considerable blow for any startup trying to earn its place in today's competitive market. The financial cost aside, having your business go through a data breach due to non-compliance could hurt its reputation among security-conscious clients. As such, it has become a necessity for startups to plan on how to future proof their business against non-compliance risks. Luckily, it is as easy as paying attention to how you handle compliance in your organization.
Here is how to future proof your startup against compliance risks:
Make Compliance Training Interesting
The compliance culture of your organization trickles down to your training sessions. Privacy regulations can be a challenge to get through. While the repercussions of non-compliance will keep employees awake, it can be easy to lose interest in compliance training, especially if the sessions are boring. For instance, training employees on the GDPR & CCPA requirements through PowerPoint presentations will only have them bored within the first few minutes.
Remember, your workforce will be at the compliance front line, and their attention matters to mitigating any risks. Look for ways to revolutionize your training sessions such as through gamification and micro-learning. It also pays to assess the effectiveness of the training sessions through employee feedback. As long as they are holistically committed to the training sessions, compliance will be a walk in the park.
Create a Clear Compliance Strategy and Vision
Everyone in your workforce needs to understand why compliance with the set regulations matters, and the role they play in achieving it. They should easily understand how the different departments, processes, and technology can be integrated to ensure compliance. Such an approach increases the adaptability of your workforce when regulations change.
The trick is to build a culture that treats compliance as a necessity instead of a burden. It all starts with how you communicate it to your employees. Get employee involved in critical compliance decisions to create the right culture. Also, ensure that the whole organization, from C-suite executives to the lowest-ranked employee, can walk the compliance talk.
Approach Compliance with a Risk-Oriented Mindset
In a world where resources are limited, finding ways to use them efficiently is a necessity. As a result, it is wise to identify the areas that pose the most significant compliance risk and focus on them. For instance, you should assess the markets that will be affected by a regulation to identify everything that needs to be done.
This increases the level of visibility that you have on your compliance landscape. Even better, it becomes easier to identify failed controls and track any issues that arise. It will be more costly to be non-compliant with privacy regulations than to keep ahead of potential risks.
Detect Unknown Threats
Is your business prepared enough to face future compliance threats? While you might have the tools to prevent today's threat, you might not necessarily be ready for future threats. Luckily, compliance data tends to be rich in business intelligence. It can give you enough insights if you know where to look.
The trick is to use predictive analytics to identify threats. For instance, studying the application performance data of your cyber-security tools can unearth insights about their possible failure. Commit to continuously monitoring both structured and unstructured data to create the right data security posture.
Include Compliance When Making Strategic Decisions
In most cases, compliance is treated as an afterthought when making strategic decisions. Often, companies are typically deep into implementing the decisions when they realize the compliance risks that lie ahead. This leaves the business with the options of either starting over or trying to weave the security controls into an already rigid implementation.
Not only can this be a costly task, but it can also take a lot of time to do. Instead, you should include compliance risk analysis into your business' strategic decision-making process. For instance, you should assess what risk lies in a merger and acquisition decision.
Encourage Accountability and Feedback
Everyone needs to identify their role in achieving compliance with privacy regulations and own it. You should not only reward over-achievers but also criticize anyone who lies behind in doing their job. To ensure accountability, create a reporting system for identifying how specific compliance controls are faring.
On the other hand, employees should feel free enough to speak with the key leaders on anything that might seem amiss, or any ideas they may have. Creating a feedback loop ensures cohesion when it comes to solving problems and maintaining compliance.
Compliance is meant for the good of all stakeholders. As long as you are compliant, investors are happy, customer data can be kept safe, and your business' reputation can improve.