With 90% of consumers only looking at Google's first page, an effective SEO strategy that helps your company's website rank high is very important.
This is why choosing the right SEO company for your business can have major consequences for you; both in terms of your ROI, and brand reputation. The right SEO specialist can help you achieve organic traffic, and increase your brand awareness.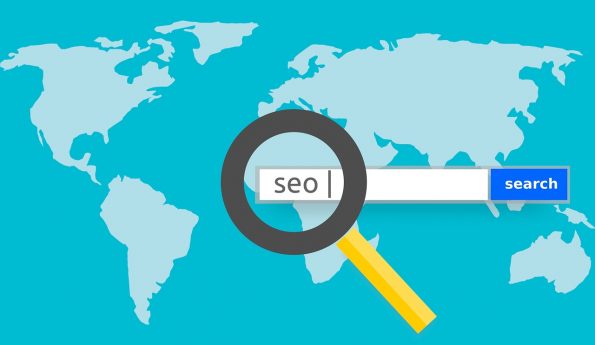 But before signing a contract with an SEO company, it is crucial that you carefully consider these tips:
Stick To A Firm That Can Help You Achieve Your Goals
Before putting all your eggs in one basket, it is important that business owners sit down with their team, and figure out the SEO strategy goals they are trying to achieve.
Some questions to ask include:
Why do we want to do SEO?
Why do we want to rank for keywords?
How can we judge the success of our SEO campaign?
These three questions are fundamental to any SEO campaign; the goals need to be clearly defined and communicated to the SEO firm for them to work effectively.
As such, some goals to achieve include:
Reaching the right target audience
Boosting revenue through new sales
Encouraging downloads, or sign ups to your website
Increasing brand awareness
Also, it's important to make sure that you discuss possible strategies with the firm beforehand. Demand transparency and honesty throughout the process, so that your goals can be fulfilled.
Opt For Word Of Mouth Advertising
When searching for a good agency, many people search for "best SEO," or "best SEO firm," or even "best SEO companies Melbourne."
While tempting, this strategy is outdated, and does not usually work. This is because most companies show up at the top due to paid backlinks, or in the ad section for these keywords – which does not necessarily ensure their reliability and experience.
For example, most firms that you find on bestSEO.com, for instance, have paid to be there!
The best way to find SEO specialists, therefore, is through word of mouth advertising. Instead of doing a quick Google search, it is a good idea to ask for recommendations from people in your professional circle.
Similarly, asking other businesses within the industry can ensure that you find somebody who already has the required experience to work with your business, and its unique operations. Your unique SEO strategy determine the type of agency will meet your requirements.
Select An SEO Firm With The Right Metrics
After you have defined your goals and received some recommendations, you must be mindful of the key principal indicators, or KPIs that the SEO company utilizes.
KPIs are metrics that measure progress towards a specific result. They can vary for different businesses, and the best SEO agencies are aware of this. For example, a startup will usually have different KPIs compared to an established, mid-sized business.
However, this goes beyond merely choosing the right progress metrics. A professional SEO company, such as Clearwater Agency, understands what metrics are relevant to your business, and can present them in an easy to understand way consistent with your SEO strategy.
Here are some KPIs to keep a look out for:
Organic sessions: How many people visit your company's website through organic search? What is the average number of page views? What is the bounce rate? How much is your traffic expected to increase, and in what amount of time?
Conversion rate: How many visitors to your website buy your product? What percentage of visitors sign up for your newsletter?
Page load time: The amount of time it takes for a page on your site to load fully can influence how quickly people leave the site. In fact, research shows that as the page load time increases from one to ten seconds, the probability of people leaving the site goes up by 123%. SEO firms, therefore, need to measure the page load time, and work to keep it to a minimum.
To conclude, once you have defined the goals of your SEO campaign, received recommendations, and set KPIs with your SEO company, you will be on your way to greater exposure, and increased sales.